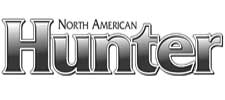 Minnetonka, MN –-(Ammoland.com)- This week on North American Hunter-TV, Luke Hartle heads to Kodiak Island to hunt Sitka blacktails. Hartle definitely gets his workout in during the four days of hunting as he climbs the mountainsides scouting and hunting blacktails without a guide.
But don't feel too bad for him—he's also in one of the top places for sea duck hunting. North American Hunter-TV is part of the North American Hunting Club, the premier community for hunters and outdoor enthusiasts. Tune in for a look at this week's episode here.
"There's something about hunting in Alaska that makes for a pure hunting experience," said Hartle, host on this week's episode. "There's just something about hunting a deer that hasn't seen people before. We have no idea where they are and we have no guide with us."

Also in this week's episode, tune in for "One More Thing," where Hartle shows how he was able to hunt for deer and ducks with just one gun – by utilizing the Mossberg FLEX system. In the "Mathews Minute" segment, Mark Kayser gives advice to practice in varying conditions with your Block target so you are more prepared in the field. In Field Test powered by StuffStuff, get the latest reviews on the Sportsman's Advantage Vacuum Sealer, Chapin Outfitters ATV Spreader and the Hang it High Crossbow Hanger. Lastly, in "You Call the Shots," Kayser and Hartle discuss a Kansas whitetail hunt that was almost ruined by coyotes.
North American Hunter-TV airs on NBC Sports Network Tuesdays at 1:30 pm, Thursdays at 5:30 am, Saturdays at 8 am and Sundays at 6:30 am ET; and on Pursuit Channel on Thursdays 3:30 p.m., Fridays 6:30 a.m., Sundays 8 p.m; Velocity air times are: Mondays 6 p.m., Tuesdays 7 a.m., Saturdays 10 a.m.; and Wild TV air times are: Tuesdays 3 p.m., Thursdays 7:30 a.m., Fridays 12 p.m., Saturdays 7 p.m. All times Eastern.
Join the North American Hunting Club FREE for the first 30 days and receive a digital copy of North American Hunter; just log onto HuntingClub.com
About North American Hunting Club: With 550,000 enthusiastic members, North American Hunting Club—through its official publication, North American Hunter—strives to increase the hunting skills and enjoyment of Club members. The NAHC's mission is to serve as a one-stop source where avid hunters from across North America can satisfy all their hunting needs. The Club also acts as a vehicle through which hunters from all points of the compass can communicate—sharing success stories, photos and videos through the magazine, website and the social network. For more information on the NAHC, visit: http://huntingclub.com