As Law Enforcement Agencies Increase Requests for Project ChildSafe Safety Kits and Gun Locks, Supply Can Only Meet One-Third of the Demand.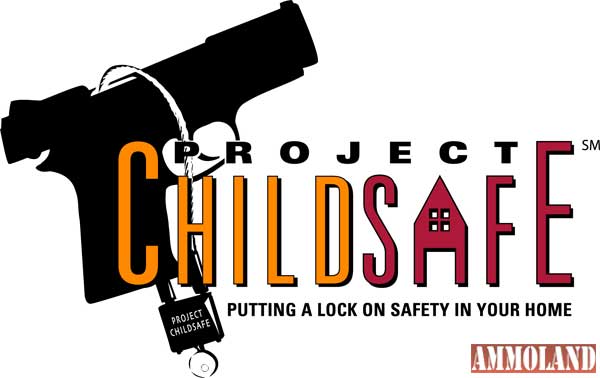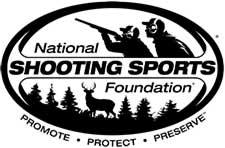 NEWTOWN, Conn –-(Ammoland.com)- A national poll conducted by Toluna Group on behalf of the National Shooting Sports Foundation (NSSF) finds a large area of common ground on firearm safety in America.
An overwhelming majority of Americans, irrespective of party lines, gender or gun ownership, support the Project ChildSafe firearm safety program.
The survey found 77 percent of adults have a favorable view of the program, and more than seven-in-ten support restoring federal funding to help Project ChildSafe provide free firearm safety kits, which include a gun lock, to the public. The program works with more than 15,000 law enforcement departments across the country to provide the safety kits free of charge.
"These findings reflect the outpouring of support we've received over the past several weeks as we've held community events to provide gun owners with the resources they need to safely and securely store their firearms," said Steve Sanetti, NSSF president and CEO. "It's a program that has immediate results in helping prevent accidents. This is a shared priority and something everyone can support."
Since early June, NSSF has been promoting a message of "Own it? Respect it. Secure it." as part of a "S.A.F.E. Summer" campaign to increase awareness of the importance of safe firearm storage and the resources available to firearm owners through Project ChildSafe. "S.A.F.E." is an acronym for Secure your firearms when not in use; Be Aware of those around you who should not have unauthorized access to guns; Focus on your responsibility as a firearm owner and Educate yourself and others about safe firearm handling and storage.
In addition to broad public support, the Project ChildSafe program is widely embraced by law enforcement. Since the S.A.F.E. Summer campaign launched, requests for safety kits have increased by more than 80 percent. Currently, Project ChildSafe receives requests for more than 1,000 firearm safety kits from law enforcement agencies every week.
"As law enforcement, our mission is to keep our community safe and this is another important way we can do that," said Master Deputy Jonathan Smith with the Greenville, South Carolina Sheriff's Office, a Project ChildSafe law enforcement partner. "We support this program because it is an effective, commonsense approach to help prevent firearm accidents. The more safety kits we can get out there the more accidents we can help to prevent."
Project ChildSafe was originally supported by federal grants from the U.S. Department of Justice. Since 2008, when this funding was cut, the firearms manufacturing industry has solely funded the program through NSSF. That said, even with NSSF's recent $1 million commitment to provide 500,000 new safety kits, the organization can only meet about one-third of the demand.
"As requests for gun locks continue to increase, we are hopeful that Project ChildSafe's federal funding is renewed so we can increase the number of safety kits we are able to provide to our law enforcement partners," Sanetti said. "Project ChildSafe is a program with an existing national infrastructure, demonstrated public support and a proven track record of helping to prevent firearm accidents."
KEY SURVEY FINDINGS:
Favorability of Project ChildSafe
The national survey found that 77 percent of Americans possess a favorable impression of Project ChildSafe. Notably, the program's favorable rating stays consistent regardless of political affiliation or gender:
Favorable Impression of Project ChildSafe:

All Survey Participants — 77%

Favorable Impression of Project ChildSafe by Political Affiliation:

Republicans — 82%
Democrats — 77%
Independents — 80%

Favorable Impression of Project ChildSafe by Gender:
Favorable Impression of Project ChildSafe by Gun Owners and Non-Gun Owners:

Gun Owners — 85%
Non-Gun Owners — 74%
Renewed Federal Funding
According to the national poll, 72 percent of Americans believe federal funding for Project ChildSafe should be renewed. This support is evenly distributed across political and gender lines and among gun owners and non-gun owners:
Support for Renewed Federal Funding:

All Survey Participants — 72%

Support for Renewed Federal Funding by Political Affiliation:

Republicans — 71%
Democrats — 73%
Independents — 76%

Support for Renewed Federal Funding by Gender:
Support for Renewed Federal Funding by Gun Owners and Non-Gun Owners:

Gun Owners — 82%
Non-Gun Owners — 68%
About the Survey
This National Shooting Sports Foundation study was conducted online within the United States between August 12 and 14, 2013 among 1,033 adults (aged 18 and over). Figures for age, gender, race/ethnicity, education, and region were weighted where necessary to bring them into line with their actual proportions in the population.
Respondents for this survey were selected from among those who have agreed to participate in Toluna surveys. The data have been weighted to reflect the composition of the adult population. Because the sample is based on those who agreed to participate in the Toluna panel, no estimates of theoretical sampling error can be calculated.
About Project ChildSafe
Project ChildSafe is a nationwide program that promotes safe firearms handling and storage practices among all firearm owners through the distribution of safety education messages and free firearm Safety Kits. The kits include a cable-style gun-locking device and a brochure (also available in Spanish) that discusses safe handling and storage. Since 2003, Project ChildSafe has partnered with local law enforcement agencies to distribute more than 36 million safety kits to gun owners in all 50 states and five U.S. territories. More information about Project ChildSafe is available at www.projectchildsafe.org.
About National Shooting Sports Foundation
Project ChildSafe was developed and is sponsored by the National Shooting Sports Foundation (NSSF), the trade association for the firearms and ammunition industry. Since 1961, NSSF has strived to promote firearm safety education across the United States through a variety of outreach programs. NSSF has more than 8,000 members, including manufacturers, distributors, firearms retailers, shooting ranges, sportsmen's organizations and publishers.