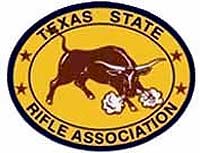 Houston, Tx –-(Ammoland.com)- Yesterday Texas Senator from Fort Worth, Wendy Davis (D) officially announced her intent to be a 2014 gubernatorial candidate.
As a Forth Worth city council person, Davis became infamous to Texas gun owners during the summer of 2000 when she tried to oust a gun show from Fort Worth city-owned property.
Her stated reason: "the city of Fort Worth doesn't need to be in the business of selling guns".
Davis later commented during the Charley Jones radio show that she had never been to a gun show but that "common sense" tells her they are a fertile ground for illegal gun sales.
During the anti-gun push by Davis, the local police chief said he had never been alerted to a problem resulting from sales at the Fort Worth gun show.
From an article in the Daily Caller on 9/18/2013
In an interview last week with the Texas Tribune, Davis acknowledged that, should she one day reside in the Governor's Mansion, she'd back tougher regulations on Texas gun show sales:

"I haven't pursued it as a senator because I know it's like spitting in the wind," Davis told the Texas Tribune. "But I still believe it's the right thing. And if I were governor and a bill came to my desk that provided for background checks at gun shows, I would sign that."

As a member of the Fort Worth City Council, she pushed for further gun show restrictions on sales between individuals, pursuits long-driven by gun-grabbers. Politically speaking, such a posture goes against the grain of ever winning statewide in the Lone Star State.

Davis further sought banning gun shows on city-owned property, a more radical posture aimed at eradicating the presence of firearms at convention centers and the like.

Austin, a blue bastion in a sea of red, pursued similar restrictions this year. In an interesting twist, her likely GOP opponent, Attorney General Greg Abbott, vowed a "double-barreled lawsuit," and the city subsequently abandoned the plan.

Davis is alienating herself from a broad swath of voters, and has enabled an already-advantaged rival to draw contrast without even mentioning her name.

Davis pushes back by touting the guns she owns, and her vote this year to enable firearm possession in cars on college campuses, efforts aimed at toeing a centrist line resembling Senator Joe Manchin of West Virginia.

Note:
During this year's legislative session, Senator Wendy Davis refused to allow HB 972, a comprehensive version of CHL on Campus, to be heard on the senate floor thereby killing the measure. HB 972 by Fletcher passed in the Texas House.
Attend the Gun Rights Policy Conference in Houston
Attend the 28th Annual Gun Rights Policy Conference in Houston, sponsored by the Second Amendment Foundation and the Citizens Committee for the Right to Keep and Bear Arms. Attendance is free and online registration is available at
www.ccrkba.org
The event is this Saturday, Sept. 28th, at the Marriott Hotel Houston, 18700 John F. Kennedy Blvd., Houston.
TSRA lobbyist, Alice Tripp, will be on a panel discussing state legislation at 9:15 Saturday morning.
Keep the Faith!
Sincerely, Alice Tripp Legislative DirectorTexas State Rifle Association
About:The Mission of the Texas State Rifle Association is to protect and defend the inalienable rights of the individual Texan to acquire, possess, transport, carry, transfer ownership and enjoy the right to lawful use of firearms for self preservation, for the defense of family and property and the common defense of the Republic and the individual liberties of the people. Visit: www.TSRA.com