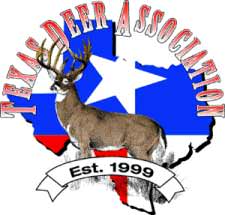 SAN ANTONIO —-(Ammoland.com)- Dedicated to youth education and preservation of our hunting heritage, the Texas Deer Association announces that its recent Youth Hunter Education Class was a huge success, welcoming 50 percent more attendees than originally anticipated.
The day-long event was hosted by May Ranch in Beeville, Texas, and provided 45 youth, ages nine and up, with information on ethical hunting standards and instruction on basic skills, techniques and responsibilities of hunting.
In addition to the education and fun, the young attendees also received hunter education cards, TDA shirts, caps and decals, courtesy of the TDA Falls City Chapter Sportsmen's Night Out.
"We were originally planning for 30 children to attend, but the interest we received was overwhelming and we quickly made room for more than 60 kids and interested parents," says Marta Dennis, director of operations for the Texas Deer Association.

"Whitetail and mule deer are the most popular big game animals in Texas and we want to help educate our children about these amazing animals, as well as to what it means to be responsible hunters and stewards. We also express our sincere gratitude to the May Ranch who generously hosted the event."
Founded in 1999, the TDA is the only non-profit organization solely committed to improving the quality of whitetail and mule deer herds through better habitat practices, modern harvest strategies and use of managed deer to enhance the herds. As a part of its public education efforts, the TDA produces a full-color bimonthly publication, Tracks Magazine, which updates TDA members on current industry news, deer genetics and game management issues.
For more information about the Texas Deer Association and for membership details, visit www.texasdeerassociation.com or call 210.767.8300.
Headquartered in San Antonio, Texas, the Texas Deer Association is a non-profit organization dedicated to the health and welfare of Texas deer herds, and to developing ways to improve deer quality in Texas. For more information on the Texas Deer Association, call 210.767.8300 or visit www.texasdeerassociation.com.