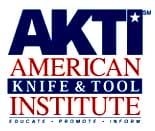 WASHINGTON, DC –-(Ammoland.com)- Have you ever unknowingly purchased a counterfeit item?
Whether it's an article of clothing, a golf club, or a knife, counterfeits do damage to the manufacturer of the legitimate item and can be harmful to the buyer.
Especially in the case of a knife, for safety reasons, you want to be sure it is constructed correctly and with the intended materials.
Here are some ways to avoid buying counterfeits:
Check for proper markings. Legitimate goods have manufacturers' trademarks and brand names on the goods and packaging. Look for names to be spelled properly and for extra identification like contact information on the packaging. Be familiar with the brand you're buying.
Know what the retail price of the item should be. It's always great to get a deal, but you're unlikely to purchase a knife that retails for $100 for 1/10th of that cost. If it seems too good to be true, it probably is!
Shop at authorized retailers or trusted stores. Many knife manufacturers sell through large outdoor stores, or through smaller, established knife retailers (physical stores or online). Be very cautious and avoid buying new or like new items from flea markets, swap meets or online auction sites. If you do, make sure you have the full name and contact information for the seller (and be sure it is accurate) before paying.
For more information about counterfeit products in the knife industry, check out "Contending with Counterfeits" by Mike Haskew. Part of AKTI's mission is to educate manufacturers and buyers on how to avoid problems from counterfeited merchandise. Watch for more information throughout the rest of this year and 2014 on fighting counterfeiting!
ABOUT:
The American Knife & Tool Institute (www.AKTI.org) has been the advocacy voice of the entire knife community since 1998, ensuring that Americans will always be able to make, buy, sell, own, carry and use knives and edged tools. AKTI is recognized worldwide as a respected, credible and accurate source of knife legislation information, legislative input, and industry information with a successful, proven record of accomplishments in making effective changes to restrictive knife laws and promoting reasonable and responsible laws and enforcement.