Bass Pro Shops Outpost in Utica is a tribute to the Adirondack wilderness camp tradition.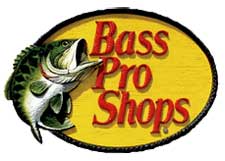 UTICA, N.Y. –-(Ammoland.com)- The term 'rustic' has its roots in upstate New York, the place of America's first Great Camps.
The area's magnificent family compounds were built in the latter half of the 19th century on lakes in the Adirondacks and hewn from the region's rocks and trees.
As summer homes for families wanting to relax and spend time in the wilderness, these camps originated from simple tent camps, lean-tos and platforms that sportsmen used while afield.
The 60,000-square foot Bass Pro Shops Outpost store, which is located at 710 Horatio Street in the Riverside Center, will open Oct. 9. The store will be a tribute to these great family fishing and hunting camps. The store's imagery, murals, and displays reflect the regional notion of using architectural details such as branches, birch bark, and furniture made from unpeeled logs and rough-edged boards. The ribbon-cutting ceremony for the new store will begin at 6 p.m., Wednesday evening, Oct.9.
Bass Pro Shops – Store, Museum, Art Gallery, Entertainment and More
Bass Pro Shops' uniquely designed, award-winning stores are often considered to be part museum, art gallery, antique store and aquarium, and centers for conservation education and fun. They also offer the area's largest selection of high-quality outdoor gear as well as a staff of dedicated professionals who promote the outdoor lifestyle and live it as well. In fact, Bass Pro Shops has been voted best in delivering service excellence two years in a row by J.D. Power and Associates.
Using many area artifacts, antiques, period pictures, state record wildlife mounts and memorabilia, the store becomes a living museum of the Mohawk Valley's hunting, fishing, camping and other outdoor legacies.
Learn About New Yorker Theodore Roosevelt's Conservation Initiatives
Native New Yorker Theodore Roosevelt's Adirondack experiences impacted his later accomplishments in wildlife conservation and influenced his concept of a national wilderness ethic. While serving as New York Governor, he reversed the declining Adirondack deer population and outlawed jacklighting and hunting deer with dogs. He replaced the politicians in the New York Fisheries, Game and Forest Commission with highly trained foresters, biologists, botanists and sportsmen hunters. A tribute to this pioneer in conservation can be found in the hunting department of the Bass Pro Shops Outpost.
The Conservation Partner Wall, which is located near the checkouts, displays logos of other national conservation groups that Bass Pro Shops partners with. A company hallmark, Bass Pro Shops' dedication to conservation is apparent through their support of many groups and organizations conservation and outdoor education efforts.
"The people of our company believe very strongly that the future of our industry, the sports we serve, and the sports we personally enjoy are absolutely more dependent upon how we manage our natural resources than anything else," said Bass Pro Shops founder Johnny Morris. "It is far more important than any catalog we mail, any new store we open, or any new product our vendor creates."
Decorating with Nature in Mind
Hand-painted murals wrap the store's interior and depict familiar scenes of the region. One gets the sense of traveling through upstate New York landscape as the murals transport the viewer through a series of panoramic vistas—all beautifully replicated with the stroke of an artist's brush.
Through the use of special lighting techniques, the murals take on a living, breathing quality.
• A wall in the fishing department depicts a graphic reproduction of New York lakes such as Big Moose Lake, Loon Lake and the upper Saranac Lake.
• Mists rise above mountains where clear, cold water can be seen splashing and tumbling down moss-covered rocks.
• Fall-flocked trees, bright with oranges, reds and yellows, provide the perfect backdrop for a forest stream.
The murals are unique in the fact that what starts out many times as a simple painting extends into an actual fish or wildlife mount or some other property creating an exceptional 3D effect. Vintage photos and antique gear highlight the area's original sportsmen and women enjoying the area's outdoor traditions.
Wildlife Exhibits Showcase New York Species
Museum quality wildlife exhibits and dioramas are seen throughout the store. At any moment visitors could expect to come upon a bed of resting deer; a black bear inspecting an old tree stump; a flock of turkey as they emerge from a clearing; or a bobcat chasing a snowshoe hare.
A diorama featuring fighting white-tailed bucks sets on top of the 10,000-gallon freshwater aquarium. The aquarium will be stocked with approximately 70 fish native to the area including smallmouth and largemouth bass, brook and brown trout, walleye, perch, crappie, muskie and northern pike. Next to the aquarium, a bull moose stands in a bog as ducks are depicted flying overhead.
The waterfowl of upstate New York is well represented in exhibits featuring mallards, Canada geese, wood ducks, redheads and loons.
Many of the store's visual and imagery features, such as the wooden cabinetry, lighting fixtures and metal railings are handcrafted by Bass Pro Shops' own craftsmen. Bass Pro Shops' dedication to detail is evident wherever visitors look as artisans work to create a visual style unique to that store, including handcrafted, ornate, metal fire screens, iron railings, sconces and more.
The Merchandise Matches Local Shoppers Needs
But the attention to detail doesn't stop with store design. The same consideration is given to merchandise selection. Visitors will have the area's largest array of freshwater rods, reels and fishing accessories to choose from, all specially selected for the area.
The White River Fly Shop, featuring antique and collectible fly fishing memorabilia, has a vast selection of the latest in fly fishing gear. Experts will continue the art of hand-tying flies on site and assisting customers in making the perfect selection.
In the hunting department, customers will find an equally impressive array of hunting clothing and gear while the archery department offers a bow set-up shop.
More than a hunting and fishing store, visitors also will find items perfect for camping, hiking, outdoor cooking, bird watching or whatever their outdoor pleasures may be.
A gift and nature center offers a variety of items such as:
• Artwork
• Lamps
• Bird feeders
• Furniture
• Home decorating items
• Gifts for the holidays
• Cooking accessories such as cookbooks, spices, grills and jerky making items.
A wide selection of men's and women's footwear and apparel, featuring popular brands including Columbia, North Face, World Wide Sportsman and RedHead, are also available.
The marine and boat center showcases a full range of boats from Tracker Marine Group, the world's largest manufacturer of fishing boats. From big water boats to small fishing boats, canoeing and even kayaking, customers will find exactly what they need to have fun on the water with selections from Tracker, Nitro, Tahoe, Sun Tracker and more. An off-site, state-of-the-art boat service center with service bays will be available after the first of the year for customers' convenience for boat rigging and will include a full-time master service technician.
Bass Pro Shops Outdoor World has hired approximately 200 associates from the Utica area that have a passion for the outdoors so customers can depend on local experts to help answer their questions. The store will also offer free outdoor skills workshops for adults, kids and families that will help maximize outdoor fun by teaching new skills and improving existing ones.
A special Evening for Conservation to help benefit area conservation groups will take place the night before the official grand opening. This exciting, celebrity-packed event is free and open to the public. Information regarding this event will be available soon.
*Photos courtesy of Library of Congress.
About Bass Pro Shops
Bass Pro Shops®, which specializes in outdoor fun, operates 77 retail stores and Tracker Marine Centers across America and Canada that are visited by more than 116 million people every year. Bass Pro Shops' stores, many of which feature restaurants, offer hunting, fishing, camping and other outdoor gear while their catalogs and website serve shoppers throughout the world. The company's Tracker Marine Group® (http://www.trackerboats.com) ,which has produced the number one selling brand of fishing boats for more than 35 years running, manufactures and sells a variety of boats for fishing and cruising. Family fun is on tap at Bass Pro Shops' resort Big Cedar Lodge® (http://www.bigcedar.com), voted number six by Travel + Leisure Magazine as World's Best Hotels for Families. For more information, visit http://www.basspro.com. To request a free catalog, call 1-800-BASS PRO. Follow us on Facebook at http://www.facebook.com/bassproshops.