In Week after Last Legislative Hearing, Boston Globe Calls for Even More Gun Control Laws.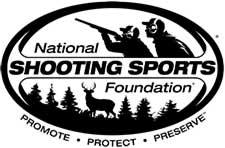 NEWTOWN, Conn –-(Ammoland.com)- The final public hearing of the Massachusetts State legislature's Joint Committee on Public Safety and Homeland Security was held one week ago today in Boston.
That committee is looking at more than 60 bills to make firearms ownership more restrictive in a state that already has some of strictest regulations in the nation.
While acknowledging this fact, the Boston Globe, ever so predictably and reflexively, called for even more laws.
NSSF has responded with a letter to the editor, which we cannot predict will be published, so we share it with you here.
NSSF continues to monitor legislative developments in Massachusetts and is working closely with our member companies there. We will keep you up to date as we learn more.
About NSSFThe National Shooting Sports Foundation is the trade association for the firearms industry. Its mission is to promote, protect and preserve hunting and the shooting sports. Formed in 1961, NSSF has a membership of more than 6,000 manufacturers, distributors, firearms retailers, shooting ranges, sportsmen's organizations and publishers. For more information, log on to www.nssf.org.