Overland Park, Kan. – (AmmoLand.com) Bushnell, an industry-leader in high performance sports optics for more than 60 years, has introduced two new popular riflescope configurations to the AR Optics line. The new 3-9x 40mm and 3-12x 40mm riflescopes offer versatile power ranges, high-quality optics and a new bullet-drop compensation (BDC) reticle.
The new AR Optics riflescopes have fully multi-coated optics, resulting in exceptional light transmission and image clarity. Both scopes feature the new Drop Zone 223 Reticle, a simple BDC reticle with a 100-yard zero and aiming points out to 500 yards, for quick and accurate target acquisition. The reticle is calibrated for .223/5.56mm ammunition with a bullet weight range of 55-62 grain.
Constructed with a one-piece, one-inch diameter tube, the overall length of the scope is just 12.1 inches. Each scope has target turrets for quick windage and elevation adjustments, while the fast focus eyepiece and side parallax focus allow shooters to retain a crisp sight picture at all ranges.
The new AR Optics 3-9x 40mm riflescope has a suggested retail price of $179.99 and the 3-12x 40mm model is available for $199.99. For more information about AR Optics, visit the product section online.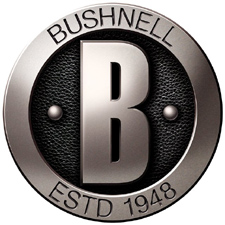 Bushnell Outdoor Products is a global manufacturer and marketer of branded consumer products. Headquartered in Overland Park, Kansas, the company sells its products worldwide under the Bushnell®, Bee Stinger, Butler Creek®, Final Approach®, Gold Tip, Hoppe's®, Millett®, Night Optics, Primos®, Simmons®, Stoney Point®, Tasco®, Uncle Mike's®, Uncle Mike's Law Enforcement®, and the following eyewear brands: Bollé®, Cébé® and Serengeti®. For information about any of these brands or products, please contact Bushnell Public Relations at (913) 752-6105.