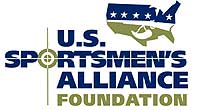 Columbus, OH –-(Ammoland.com)- Animal rights activists under the name "Fur Free West Hollywood" have succeeded in a campaign to ban the sale of fur in all West Hollywood retail stores.
Beginning Saturday, September 21, 2013, West Hollywood retailers will become the only city in the U.S where it is illegal to sell clothing made with fur.
Retailers in West Hollywood will be given citations if caught selling fur items by the Code Compliance Department, according to California Apparel News. A ticket for a first offense will cost $200 with a $50 administrative fee, second offense $400 with the $50 administrative fee and a third offense would be $800. Three tickets in a calendar year could result in a misdemeanor for the shopkeeper.
The ban will specifically prohibit retailers from selling clothing made with fur, even small items such as gloves, hats, scarves and boots. Fur trimming on such items will also fall under this ban.
This is just the beginning for animal rights activists, as Fur Free West Hollywood is pushing their agenda on other cities.
About:The U.S. Sportsmen's Alliance is a national association of sportsmen and sportsmen's organizations that protects the rights of hunters, anglers and trappers in the courts, legislatures, at the ballot, in Congress and through public education programs. Visit www.ussportsmen.org.