As True Now As It Was For Your Grandfather, Don'T Even Think About Buying That Gun Without Consulting This Guide.
Edited by Stephen D. Carpenteri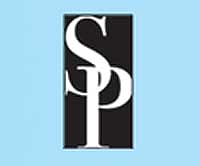 New York, NY –-(Ammoland.com)- If you are seeking an all-inclusive reference for collectible gun values, the Gun Trader's Guide, Thirty-Fifth Edition: A Comprehensive, Fully Illustrated Guide to Modern Firearms with Current Market Values edited by Stephen D. Carpenteri (Skyhorse Publishing, October 2013) is the only book you need.
For more than half a century, this guide has been the standard reference for collectors, curators, dealers, shooters, and gun enthusiasts. Updated annually, it remains the definitive source for making informed decisions on used firearms purchases. Included are extensive listings for handguns, shotguns, and rifles from some of the most popular manufacturers, including Beretta, Browning, Colt, Remington, Savage, Smith & Wesson, Winchester, and many more.
This thirty-fifth edition boasts new entries since last year's edition and includes a complete index and a guide on how to properly and effectively use this book in order to find the market value for your collectible modern firearm.
Use the Gun Trader's Guide, 35th Edition to determine the new in box, excellent, and good condition prices for any firearm you want to sell or trade. With new introductory materials that every gun collector and potential buyer should read, this book is the ultimate guide to purchasing classic or discontinued firearms. No matter what kind of modern firearm you own or collect, the Gun Trader's Guide should remain close at hand.
Order your copy of the Gun Trader's Guide, 35th Edition at Amazon : http://tiny.cc/x01v2w
About the Editor
Stephen D. Carpenteri has been shooting and hunting for more than fifty years and has been writing about firearms and ammunition since 1975. A handloader, target shooter, and all-round gun buff with experience in all aspects of firearms usage, Carpenteri is an avid gun collector and long-time user of the Gun Trader's Guide.
Gun Trader's Guide, Thirty-Fifth Edition A Comprehensive, Fully Illustrated Guide to Modern Firearms with Current Market Values Edited by Stephen D. Carpenteri Skyhorse Publishing paperback, also available as an ebook On Sale: October 2013 ISBN: 978-1-62636-025-9 Price: $29.95