THANK YOU FOR YOUR ONGOING SUPPORT!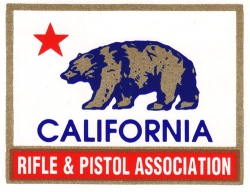 Sacramento, CA –-(Ammoland.com)-Thank you to all members and supporters who took the time to write and/or call legislators.
For a complete listing of bills tracked by CRPA please refer to the Bill Status Update on the CRPA website here. http://www.crpa.org/2013-bill-status-update/
Thanks to your emails, phones calls, and letters the following bills were defeated.
AB 174 (Rob Bonta, D) Public school health centers. Amended by author into a health bill; no longer a firearms bill.
AB 187 (Rob Bonta, D) Taxation: ammunition: School-Based Early Mental Health Intervention and Prevention Services Matching Grant Program: Public Safety Emergency Prevention Fund. Proposed a 10% gross receipt tax on ammunition retailers.
AB 232 (Phillip Y. Ting, D) Income taxes: credit: gun buybacks. Proposed to give a tax credit (up to $5,000), for gun buy backs conducted by cities.
AB 760 (Roger Dickinson, D Taxes: ammunition sales. Proposed to impose a tax of .05 per item of ammunition or reloading components sold at retail.
AB 1020 (Rob Bonta, D) Firearms: notice to purchasers. Proposed to require the Attorney General to issue a letter, during the 10-day waiting period, to firearm purchasers advising of safe storage requirements and laws relating to gun trafficking.
SB 47 (Leland Y. Yee, D) Firearms: assault weapons. Proposed a ban on centerfire semi-auto firearms equipped with bullet buttons.
SB 53 (Kevin De Leon, D) Ammunition: purchase permits. Proposed to require purchasers to obtain an annual permit, issued by the Department of Justice, to purchase ammunition and limit purchases to face-to-face transactions through a licensed ammunition vendor. This bill would ban mail order and internet sales of ammunition.
SB 108 (Leland Y. Yee, D) Firearms. Amended on 8/14/13 into a Study Bill. Requires Department of Justice to conduct a study on local ordinances pertaining to safe storage of firearms. Report to be sent to the legislature by 1/1/16.
SB 293 (Mark DeSaulnier, D) Firearms: owner-authorized handguns. Proposed to require any new handguns sold in California to be equipped with owner recognition technology.
SB 396 (Hancock D) Firearms: magazine capacity. Proposes to ban all magazines that hold more than 10 rounds, regardless of the date acquired.
About:
The California Rifle and Pistol Association "CRPA," founded in 1875, is dedicated to defending the rights of law-abiding citizens to responsibly use firearms for self-defense and the defense of their loved ones, for sport, and for all other legal activities. CRPA is the official state association of the National Rifle Association. A California non-profit association, CRPA is independently directed by its own Board of Directors. CRPA's members include law enforcement officers, prosecutors, professionals, firearm experts, the general public, and loving parents. CRPA has always worked to reduce the criminal misuse of firearms and firearms accidents, while actively promoting and organizing the competitive shooting sports and Olympic training programs in California. We are proud to say that many CRPA competitors are among the best in the world. Visit: www.crpa.org