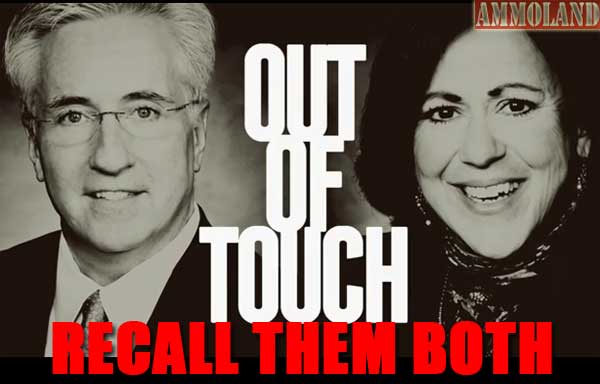 Colorado –-(Ammoland.com)- Colorado Senators John Morse and Angela Giron didn't listen to their constituents. They passed the most radical gun control laws in the country despite the opposition of those they claim to serve. They should be recalled.
National gun control interests placed Colorado at the forefront of the gun control debate by forcing the country's most extreme gun control legislation on a state that respects the 2nd Amendment.
Colorado citizens are fighting back. Pro Second Amendment grassroots organizations collected enough signatures to force two anti-gun lawmakers onto the ballot for a special recall election.
This fight will have national implications. Holding these lawmakers accountable in Colorado will prevent lawmakers in other states from passing similar ineffective and extreme gun control legislation.
We need your help to finish the fight and remove these two lawmakers from office.