Fear of Impact on the Civilian Marksman Program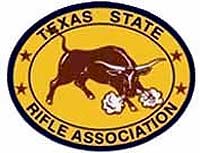 Houston, Tx –-(Ammoland.com)- Dear TSRA Members, Family and Friends:
TSRA headquarters has been inundated with calls from concerned members. Below is the latest information researched and provided by High Power Rifle Director, Ken Gabe from Belton.
This information is minutes old and could be considered "from the horse's mouth".
Civilian Marksman Program status:
Information provided this morning by a CMP spokes-person:
"The latest Exec order, action, policy, or whatever it turns out to be has no impact on the CMP. From what we have read, the action applies to private importers. CMP has never imported a firearm and will never import a firearm. Any rifle we receive is transferred to us by the U.S. Army, who is not affected by the latest news. All of the rumors and reports were unfounded and were made without anyone verifying the accuracy of the reports with CMP. We will be sending a short and simple statement to all our constituents this week.

Thank you checking with us instead of just continuing to report our demise."
TSRA and the CMP program are historically tied together and the story of our history is being compiled. In the meantime, a brief explanation from our archives. Click here
Gun Rights Policy Conference in Houston
Attend the 28th Annual Gun Rights Policy Conference in Houston, sponsored by the Second Amendment Foundation and the Citizens Committee for the Right to Keep and Bear Arms. Attendance is free and online registration is available at
www.ccrkba.org
The event is Saturday, Sept. 28th, at the Marriott Hotel Houston, 18700 John F. Kennedy Blvd., Houston.
I'm a speaker on Texas state and local issues. Come by and say hello!
Senator Glenn Hegar wants a Tax Free Weekend for Gun Owners!
**Check out the proposal by Senator Glen Hegar, a tax-free Back to the Hunt weekend! Senator Hegar is a friend to Texas gun owners for certain! You might recall Sen. Hegar passed SB 321, employer parking lot legislation in 2011.
PAC Money Needed!
Thanks for sending money to the Political Action Committee fund. The PAC fund is used wholly for electing and reelecting pro-gun Texas state candidates.
PAC Donations may be made using this form or by calling 512-615-4200 during regular office hours. We can't do this without you.
Keep the Faith!
Sincerely, Alice Tripp Legislative DirectorTexas State Rifle Association
About:The Mission of the Texas State Rifle Association is to protect and defend the inalienable rights of the individual Texan to acquire, possess, transport, carry, transfer ownership and enjoy the right to lawful use of firearms for self preservation, for the defense of family and property and the common defense of the Republic and the individual liberties of the people. Visit: www.TSRA.com