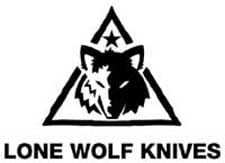 OREGON CITY, Ore. –-(Ammoland.com)-  One of the defining moments of my life is when my dad gave me my first hunting knife for my 12th birthday to use my first year hunting.
It meant I was finally a "man" and got to hunt and carry my own knife and weapon. Other than having a knife to carry, I never thought much more about it.
That was until 2011 when I got the then new knife by Lonewolf knives called the "Landslide". It was the first time I had ever carried a "good knife" that was actually up for the job of handling all that is asked of us on a western bowhunt. I know when I pull out my landslide that I have a knife sharp enough and holds an edge long enough to completely break down a bull elk on the mountain. I used to be scared to use my knife for anything other than butchering elk because I was afraid to get it dull, but when you have a truly good knife the edge will be there when you need it. The Lone Wolf Knive's Landslide also can be field sharpened very easily which is nice if you need to touch it up.
Since I first got my landslide it is in my pocket every day, whether I am chasing elk or mule deer or operating equipment or doing manual labor in my real job. Not a day goes by that I don't have my landslide out doing something. Over the course of the summer I do a pretty good job of dulling it up, so in August I send my knife back to the factory and they put a perfect edge on it free of charge for hunting season. I have really grown to love having a quality knife with me on my mountain adventures. Even though that old knife my dad gave me will always have special meaning to me it no longer goes with me on my hunts. Instead it resides on a shelf in my hunting room and my landslide is in my pocket ready for another Idaho elk season.
-Zach Bowhay, Western Big Game Hunter
About Lone Wolf Knives
Every Lone Wolf knife has a purpose and is the result of our design process that is founded in actual field performance. Whether it's professional outdoorsmen, product managers, engineers, or manufacturing experts, at each development stage the creators of the knives share a deep passion for hunting, conservation and the outdoors. The result of this evolution is a line of knives designed for pure outdoor performance.