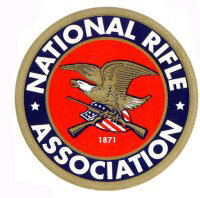 FAIRFAX, Va. –-(Ammoland.com)- The National Rifle Association is proud to announce the launch of NRA Tactical, an exciting new brand for shooting enthusiasts living the NRA lifestyle.
NRA Tactical will feature a full line of products in an extension of the NRAstore, NRA's official merchandise source.
Featuring a freshly designed 24-page print catalog and website, www.NRATactical.com, the new brand will showcase exciting gun cases, bags and packs, tactical apparel, knives, flashlights, shooting accessories, and more for shooting enthusiasts that seek the best gear out there. Each one of these exciting new products has been extensively tested to meet or exceed NRA's quality standards.
"As the tactical market has grown, we've recognized the opportunity to extend our reach to those NRA members who seek smart, innovative, and practical gear," said Jeffery Poole, Managing Director of NRA Shows & Exhibits.

"Because 100% of NRAstore profits go directly to support vital NRA programs and community services, shopping at www.NRATactical.com is a great way to contribute to the NRA's mission of protecting the Second Amendment – while enhancing your ability to protect yourself and your family."
The NRAstore is a central source for branded NRA gear and fraternal items. Originally developed as a source for members to purchase pins, patches, and decals, it has grown to include the e-commerce site www.NRAstore.com, and now offers thousands of products for loyal NRA supporters.
For information about NRA Tactical or to request a free catalog, visit www.NRATactical.com, call 1-888-607-6007, or email [email protected]
About the National Rifle Association
Established in 1871, the National Rifle Association is America's oldest civil rights and sportsmen's group. Five million members strong, NRA continues its mission to uphold Second Amendment rights and is the leader in firearm education and training for law-abiding gun owners, law enforcement and the military.