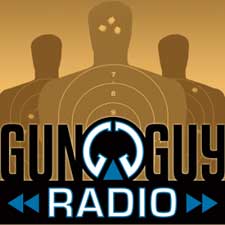 DeKalb, Illinois –-(Ammoland.com)- This week on Gun Guy Radio several personalities from across the Firearms Radio Network are with Jake Challand to discuss and answer listener feedback and questions.
Mike Emert from the God and Guns podcast; Greg Bakken from Tactical Paradise; Steve Remy, senior producer at the Firearms Radio Network; and Hank Hockey, director of sales for the Firearms Radio Network for are all available to tackle questions ranging from purchasing used Glock pistols from law enforcement agencies to the Inteliscope tactical accessory for the iPhone.
In the Product Spotlight Paul Levy from Brownell's discusses Brownell's 1911 seven and eight round magazines.
Brownell's makes these all steel magazines with a Xylan finish, extra power springs, witness holes, and either a standard welded on base plate for the 7-round magazine or a polymer base plate for the 8-round magazine. The magazines are available in three magazine packages or as single magazines.
Listen to the entire episode at www.gunguyradio.com/084/ or subscribe to the show on iTunes.
About Gun Guy Radio:
Gun Guy Radio is an on demand talk show that stays positive and leaves out the politics. The podcast features a variety of popular guests that cover a wide range of topics that firearms enthusiasts crave. Each episode delivers entertainment, education and encouragement that expands firearm ownership and knowledge to the current and next generations. Gun Guy Radio is found on the Firearms Radio Network and releases every Sunday at 12:00 pm central time. Subscribe to the email list and listen via Apple iTunes, Stitcher Radio or www.gunguyradio.com.