Say Sportsmen! As House members convene public forums in Wyoming and Montana, sportsmen stress
that sage grouse conservation will require collaboration, compromise.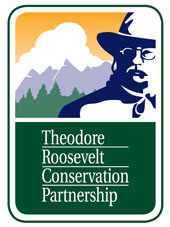 WASHINGTON –-(Ammoland.com)- As the House of Representatives Natural Resources Committee convenes a series of field hearings focusing on the precarious situation faced by greater sage grouse populations in the Rocky Mountain West, sportsmen are promoting proactive management approaches that would balance responsible resource development and land use with sage grouse conservation.
Western members of the House Natural Resources Committee will participate in hearings in Casper, Wyo., and Billings, Mont., today to solicit input from local land users about the potential impacts of listing sage grouse under the Endangered Species Act, as well as to review state and local land management efforts to conserve the species. A decision regarding the bird's listing status will be made in September 2015.
"For more than a decade, sportsmen, ranchers, developers and the scientific community have dreaded the day when sage grouse would be considered for an endangered listing – and many of us have been actively engaged in avoiding such a listing," said Steve Riley, president and CEO of the North American Grouse Partnership. "Now, however, a final decision is near. Thriving sage grouse populations are an indicator that sagebrush ecosystems are healthy. We remain invested in sustaining the health of the species – and the landscapes that support it."
About half of the remaining sagebrush habitat in this country lies on federal public lands administered by the Bureau of Land Management. Yet recent review of the threats to the bird's future admits that inadequate management and policy mechanisms are in place to sustain existing numbers. Sportsmen and others believe that major changes are needed in current management approaches to meet the needs of sage grouse and reduce the threats to habitat and populations.
"Sportsmen-conservationists have a longstanding investment in maintaining productive populations of sage grouse and are working with the federal government to avoid an endangered listing," said Ed Arnett, director of the TRCP Center for Responsible Energy Development. "Sportsmen's dollars have contributed at least $130 million to sage grouse management and conservation between 2000 and 2012. We have put our money where our mouth is to conserve sage grouse while relinquishing hunting opportunities in the process.

"We expect decision makers, government officials, industry, private landowners and other stakeholders to uphold their commitment to conservation by fostering populations of sage grouse that can offer long-term, sustainable harvest," continued Arnett, a dedicated upland bird hunter who lives in Colorado.
Many landowners are working to conserve sage grouse on their lands through the Natural Resources Conservation Service's Sage Grouse Initiative, which customizes grazing plans that conserve wildlife habitat and while also creating more nutritious and abundant forage for livestock. Program participants are reaping benefits to their land, their forage and production, and their bottom line.
Sportsmen stress the need for collaboration and compromise in sage grouse recovery efforts, citing the title of today's hearings – "A New War on the West" – as evidence of an approach destined to breed conflict.
"The last thing we need is political grandstanding and empty rhetoric regarding an issue that sportsmen believe can be resolved to the benefit of all stakeholders," concluded Arnett. "Congress must ensure that adequate long-term funding is available, through Farm Bill programs and other mechanisms, so that the NRCS, landowners and others can turn this issue into a win-win for all."
The North American Grouse Partnership is a 501(c)(3) sportsman/conservation organization
dedicated to the conservation of North American grouse, their habitats and kindred species.
Inspired by the legacy of Theodore Roosevelt, the TRCP is a coalition of organizations and grassroots partners working together to preserve the traditions of hunting and fishing.