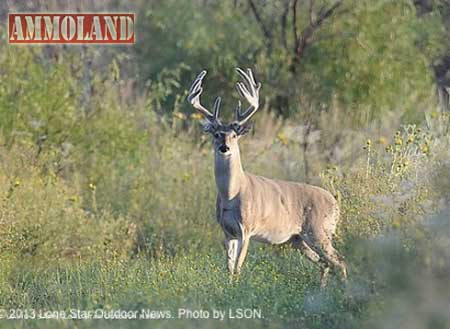 DALLAS, TX –-(Ammoland.com)- The picture of the buck below was taken just before the 2012 season on a ranch in West Texas.
Discussions were held about the age of the deer, and if he would improve this season or not.
Take a look at the photo and ask yourself if you would have shot this buck last season.
Read the story below to find out what happened to this deer.
Shoot? http://tiny.cc/49mp3w
About LSONEWS
Lone Star Outdoor News is Texas' most read hunting and fishing newspaper. It covers all things bass and buck, redfish and fowl, in the best place to be outdoors in the United States. Visit: www.lsonews.com