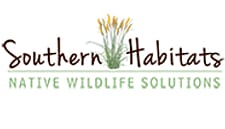 Greenville, FL –-(Ammoland.com)- Southern Habitats has designated Source Outdoor Group as its marketing and PR agency with the goal to increase awareness of its products and services.
Joe Reams, president of Southern Habitats, LLC, has been professionally working in native habitat restoration since 2004.
In 2009 he committed all of the company's effort to expanding Southeastern native grasses and plants for the enhancement of wildlife habitat with a special focus on deer and quail.
Southern Habitats is known for its successful completion of numerous wildlife habitat projects for state wildlife and water conservation agencies, but is most passionate about its work on hunting properties. Reams says he is looking forward to seeing the results of his partnership with Source Outdoor Group.
"Source Outdoor group has the ability to help us reach the hunters and landowners in the Southeast," Reams said. "With the help of Source Outdoor Group, we hope to grow awareness concerning the many benefits to hunters of restoring the native landscape. Source Outdoor Group has been able to satisfy its numerous clients, and we look forward to seeing the results from its marketing expertise."

Aaron McCaleb, Source Outdoor Group president and CEO, said, "Southern Habitats has shown incredible dedication to its customers since its inception. We are eager to work with Joe and the team at Southern Habitats to progress the growth of the company through our various creative marketing strategies."
Source Outdoor Group, based in Gainesville, Ga., is a powerful PR, marketing, communications and media relations firm in the outdoor industry. Source Outdoor Group believes that old, traditional marketing techniques have lost their ability to reach out to an audience and create awareness. Source Outdoor Group concentrates its efforts toward creative techniques that maximize client return on investment while helping its clients find the most effective way to achieve a competitive advantage.
Find out more about Southern Habitats and Source Outdoor Group by visiting their websites, at www.southernhabitats.com and www.sourceoutdoorgroup.com.