September 1st…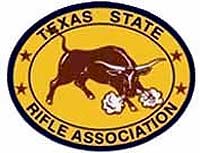 Houston, Tx –-(Ammoland.com)- Dear TSRA Members, Family and Friends:
Please read the NRA article below, published in the August issue of NRA's First Freedom magazine. The information was also included in a statewide alert to NRA members.
Texas: Key Pro-Second Amendment Law Changes to Take Effect this Sunday
Posted on August 28, 2013
The Texas Legislature passed a record number of pro-gun measures before adjourning its 2013 regular session on Memorial Day. A number of these new laws will take effect this Sunday, September 1:
September 1 also marks the two-year anniversary of the NRA-TSRA backed employee/parking lot protection law taking effect, which was sponsored by state Senator Hegar and Representative Kleinschmidt. While most employers in the state have amended their policies to allow the transportation and storage of firearms in locked, employee-owned motor vehicles parked on company-controlled parking lots, the NRA-ILA urges you to contact [email protected] concerning any alleged violations of the statute. We will monitor and investigate those situations to ensure that your rights under the law are protected. The text of this act can be found here. Click here to view the NRA summary of the law.
The Texas State Rifle Association is the NRA state affiliate and has been since 1919. We help to make the NRA more effective in Texas.
**Attention: CHL licensees and CHL instructors, check out the DPS website for changes. Click here
**Check out the proposal by Senator Glen Hegar, a tax-free Back to the Hunt weekend! Senator Hegar is a friend to Texas gun owners for sure.
Thanks for adding fund to the Political Action Committee fund. The PAC fund is used only to elect and re-elect pro-gun candidates.
Keep the Faith!
Sincerely, Alice Tripp Legislative DirectorTexas State Rifle Association
About:The Mission of the Texas State Rifle Association is to protect and defend the inalienable rights of the individual Texan to acquire, possess, transport, carry, transfer ownership and enjoy the right to lawful use of firearms for self preservation, for the defense of family and property and the common defense of the Republic and the individual liberties of the people. Visit: www.TSRA.com