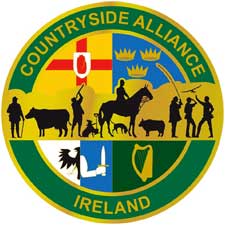 Ireland –-(Ammoland.com)- You may have seen in last weekend's press coverage of a leaked memo from a senior figure at the RSPCA.
Both The Times and the Daily Telegraph reported on the memo, a six page document by Deputy Chairman Paul Draycott, which detailed a range of concerns about the running of the Society, its politicisation and its future.
I have written many times about the Society's lurch into animal rights territory and its strategy of spending exceptional sums of money given in good faith on pursuing politically motivated prosecutions, notably in the Prime Minister's own constituency.
These fears appear to be borne out by Mr Draycott's own opinions and his memo is telling. He writes:
"There is a potential risk, which does not seem to have been identified or addressed, that if the society is seen to become too 'political', that potential [for commercial sponsorship] will become restricted, as new and existing partners may become concerned that their own brand could be affected negatively by being associated with us."
We have already seen the impact this politicisation is having; you cannot turn on the television at the moment without seeing an urgent appeal for money from the Society, and recent polling suggests the public has wised up. Interestingly Mr Draycott also makes the point that a decrease in popularity has not just shifted opinion amongst the general public, but also within the sphere of animal charities:
"Whilst we should have no qualms about making potential enemies within foxhunting and pro-badger cull groups, we must ensure we maintain, and even increase the support of, allies, and develop new potential allies. We are having to fight off the Charity Commission as well as the usual suspects. Where is the support of other animal charities? The League Against Cruel Sports should be supporting us vocally and we should be working with and encouraging them. We appear to have fallen out with them."
I suppose we at the Countryside Alliance are flattered by Mr Draycott's assessment that "The Countryside Alliance clearly have very powerful and influential friends and support, and they appear to be far more effective at causing serious damage to our reputation than we are theirs." Clearly we are not motivated by causing any damage to the Society's reputation, we are merely concerned that their strategy, their motives and their resources are being badly misplaced and that there appear to be no checks or balances on their behaviour. And indeed by Mr Draycott's own admission, strategy is in short supply:
"The society has become more vocal in campaigning, especially in the area of foxhunting and the badger cull. Some of us have become concerned at the lack of a coherent strategy to manage this change in increased campaigning visibility."
The leaking of this document has no doubt embarrassed the Society, but this publicity has been extremely important and shows that our own views and fears are well founded. It is unfortunate for those on the front line of the RSPCA who are genuinely well intentioned and care about animal welfare.
Neither their interests nor the interests of animal welfare are being well served by the Society's increasingly bitter display of animal rights venom. We will watch the Society's next moves with interest.
Barney White-Spunner
Executive Chairman
About
Countryside Alliance Ireland has been active since the early 1960s, providing Irish sportsmen and women with high levels of information and advice and representation. Over the years as the political environment has changed we have evolved into a highly effective campaigning organisation. Countryside Alliance Ireland is governed by an elected "Board" made up from members throughout Ireland. The Board sets policy and oversees financial and operational matters. Countryside Alliance Ireland partner groups nominate members of the "Board" also, making it truly representative of country sports interests in Ireland. Visit: www.countrysideallianceireland.org