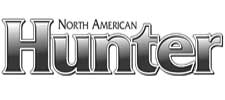 Minnetonka, MN –-(Ammoland.com)- This week on North American Hunter-TV, Gordy Krahn travels to Africa for a once-in-a-lifetime spot-and-stalk hunt for one of the Big 5: Cape Buffalo.
With his professional hunter and a buddy at his side, Krahn has only one thing on his mind: how to take down this huge, ornery animal quickly and effectively. North American Hunter-TV is part of the North American Hunting Club, the premier community for hunters and outdoor enthusiasts. Tune in for a look at this week's episode here.
"We are North American Hunter, but it's good to do different things and see the world," Krahn said. "Everyone dreams about going to Africa. It's hunting at its most primal roots, and I think every hunter owes it to himself or herself to experience it here."
Krahn has three different types of Ruger guns with him on this trip. "People talk about how they 'gun up' when hunting Cape Buffalo, and I'm a believer," he said. "If you don't, these animals are coming for you."
Also in this week's episode, tune in for the "Mathews Minute" segment where Krahn tells viewers to "get a grip," and he means it in the nicest way in reference to proper grip on your bow. In Field Test powered by StuffStuff, get the latest reviews on the Rage 2-Blade Broadhead, HotMocs T1 Beanie and Hunting GPS Maps System. Lastly, in "You Call the Shots," Mark Kayser and Luke Hartle discuss hunting whitetails in open country, such as South Dakota, from an elevated position.
North American Hunter-TV airs on NBC Sports Network Tuesdays at 1:30 p.m.; Thursdays at 5:30 a.m.; and Sundays at 6:30 a.m. and 10:30 p.m. ET; and on Pursuit Channel on Thursdays 3:30 p.m., Fridays 6:30 a.m., Sundays 8 p.m; Velocity air times are: Mondays 6 p.m., Tuesdays 7 a.m., Saturdays 10 a.m.; and Wild TV air times are: Tuesdays 3 p.m., Thursdays 7:30 a.m., Fridays 12 p.m., Saturdays 7 p.m. All times Eastern.
Join the North American Hunting Club FREE for the first 30 days and receive a digital copy of North American Hunter; just log onto HuntingClub.com
About North American Hunting Club: With 550,000 enthusiastic members, North American Hunting Club—through its official publication, North American Hunter—strives to increase the hunting skills and enjoyment of Club members. The NAHC's mission is to serve as a one-stop source where avid hunters from across North America can satisfy all their hunting needs. The Club also acts as a vehicle through which hunters from all points of the compass can communicate—sharing success stories, photos and videos through the magazine, website and the social network. For more information on the NAHC, visit: http://huntingclub.com