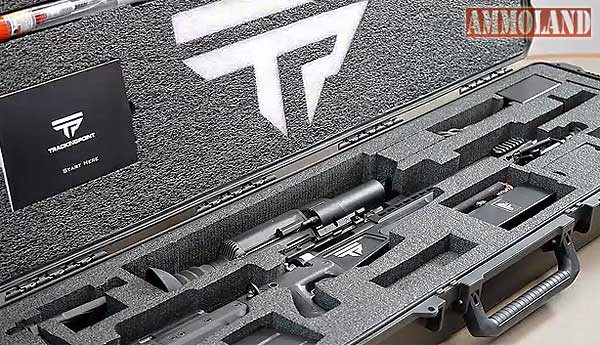 Austin, Texas –-(Ammoland.com)- TrackingPoint CEO Jason Schauble takes the viewer through the TrackingPoint XS2 system, a .300 Win Mag smart rifle to see what comes in the box with a $25,000 dollar smart rifle system.
All accessories, applications, and the out of box experience can be seen in the video.
The TrackingPoint PGF is the world's first precision guided firearm that puts fighter jet-style lock-and-launch technology in a rifle. The system integrates precision hardware, digital optics, automatic ballistics calculation, tracking technology and guided fire control to create the most accurate long-rage shooting system in the world, proven to effectively engage targets out to 1,200 yards.
The complete system includes built in Wi-Fi and the ShotView streaming video mobile app to let shooters share their experience with friends and family in real time with a smartphone or tablet device. The system also records each shot with video and audio that can be downloaded to a networked iPhone or Android smartphone for sharing via social media like Facebook and Twitter or SMS and email.
About TrackingPoint
TrackingPoint is an Austin, Texas-based applied technology company that created the first Precision Guided Firearm, a revolutionary new long-range shooting system that puts jet fighter "lock and launch" technology in a rifle, enabling anyone to accurately hit targets at extended range. www.tracking-point.com