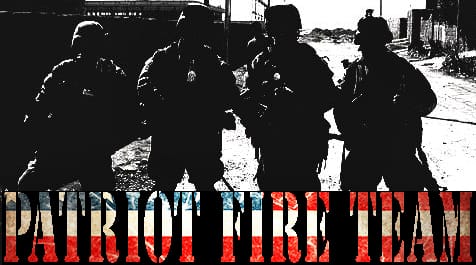 Biloxi, Mississippi (Ammoland.com)  "What can I do besides vote and call my congressman?" Students have been asking that for months and Paul has an answer during this week's show. Drawing on his experience in Marine Corps Infantry, Professor Markel will introduce you to the idea of the Patriot Fire Team. PatriotFireTeam.com is in it's fledgling state.
Speaking of patriots, the die hard gun owners of Colorado have another ruling-class elitist in their sights and we'll discuss who it is and what they said to rile so many citizens. Also, in case you thought Park Rangers were only good for protecting "picinik baskets", apparently armed NPS employees now have the authority to hold citizens against their will.
Student of the Gun Radio airs every Monday at Noon Eastern and can be found by going directly to www.StudentoftheGunRadio.com. SOTG Radio is a proud to be a part of the Firearms Radio Network. Those using mobile devices can follow us with iTunes or Stitcher.
Student of the Gun is the #1 source for education, enjoyment and enlightenment of real-world firearms including: training, videos, radio, books and articles. A beginner once, a student for life. www.studentofthegun.com
Being a Student of the Gun is not about being a novice or beginner. Student of the Gun represents a lifelong journey of education, enlightenment and the enjoyment of firearms. Each episode will introduce the viewer to new and interesting firearms as well as the latest gear to go with them.
We will travel throughout the United States, seeking the advice and expertise of the best firearms trainers available. Sometimes deadly serious, sometimes just for fun, Student of the Gun will always strive to educate and entertain our viewers while offering them an insiders' look at the worlds of firearms.
About the Host
Paul G. Markel has worn many hats during his lifetime. He has been a United States Marine, police officer, professional bodyguard, and small arms and tactics instructor. Markel has been writing professionally for law enforcement and firearms periodicals for nearly 20 years, and has hundreds of articles in print. A regular guest on nationally syndicated radio talk shows, Markel is a subject matter expert in firearms training and use of force.
Markel has been teaching safe and effective firearms handling to students