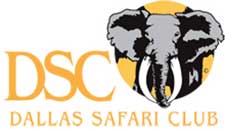 DALLAS TX –-(Ammoland.com)- Dallas Safari Club (DSC) recently announced plans to auction a black rhino hunting permit on behalf of the Government of the Republic of Namibia.
The hunt will bring biological and financial benefits to rhino conservation in a developing nation. Though it may seem counterintuitive to critics, the hunt is being sanctioned by scientists around the world as helpful to the future of a rare species.
"First and foremost, this is about saving the black rhino," said Ben Carter, DSC executive director. "There is a biological reason for this hunt, and it's based on a fundamental premise of modern wildlife management: populations matter; individuals don't. By removing counterproductive individuals from a herd, rhino populations can actually grow."
And, of course, the hunt also could generate a million dollars for rhino conservation efforts.
Here are nine essential facts about the planned hunt:
Scientific support for limited rhino hunting is based on biologist consensus that removing certain individual animals can enhance herd survival. Old non-breeding bulls can be territorial, aggressive and population limiting, often charging and killing younger bulls, cows and even calves. Removing these individuals can lead to greater survival of other rhinos and, in turn, greater abundance of the species.
The black rhinoceros was listed in Appendix I of CITES in 1977. It was listed under the Endangered Species Act by the US Fish and Wildlife Service in 1980, and is listed as critically endangered on the IUCN Red List of Threatened Species. That said, all three scientific entities—CITES, US Fish and Wildlife Service, IUCN—support limited hunting.
Conservation professionals with the Namibia Ministry of Environment and Tourism also recognize hunting as a valuable wildlife management tool, even for rare species. Namibia's rhino conservation strategy is often cited as an example for other African countries.
Biologists consider Namibia's black rhino population to be relatively strong with an estimated 1,795 animals. Populations are threatened in some areas by poaching and habitat loss. In other areas, especially national parks and other protected lands, populations are recovering and sustainably managed through limited hunting.
CITES has granted Namibia an annual export quota of up to five hunter-taken black rhinos.
Namibia has never before sold a black rhino-hunting permit outside of its borders. Permits typically are sold to hunt operators within the country, who in turn re-sell the permits to clients from around the world. Generally, American hunters have been less interested in these hunts because of an historic ban on importing the trophies into the US.
A US-based auction of a black rhino-hunting permit, with promised cooperation from the federal government, is unprecedented. But importing a hunted rhino trophy to the US has happened before. In April 2013, the US Fish and Wildlife Service issued the first Endangered Species Act import permit for a hunter-taken black rhino. The permit was for an old, aggressive, non-breeding bull taken in Waterberg Plateau National Park in Namibia in 2009. This hunt removed an animal that was counterproductive to herd growth and generated $175,000 for rhino conservation efforts.
The Government of the Republic of Namibia selected DSC to auction another black rhino-hunting permit for a different national park. DSC expects the permit to sell for at least $250,000, possibly up to $1 million.
The Conservation Trust Fund for Namibia's Black Rhino will receive 100 percent of the sale price.
Funding will augment conservation projects now underway in Namibia, including:
Helicopter surveys to determine rhino population estimates, demographics, carcass detection and mortality rates, etc.
Purchasing ultrasound equipment for determining pregnancy in immobilized female rhinoceroses prior to translocation. Rather than relocating pregnant animals, biologists may choose to release pregnant animals on site to enhance calf survival rates.
Providing all necessary rhino translocation equipment including vehicles.
Provision of electronic and specialized security equipment to combat poaching.
Developing a custom unmanned aerial vehicle equipped with an infrared camera to assist in patrolling national parks and safeguarding against poaching.
"Science shows that eliminating certain individual rhinos will increase herd survival and help populations grow. This hunt is a way to accomplish that goal while generating major funding for other crucial elements of rhino conservation," said Carter.
To see DSC's original announcement of the rhino-hunting permit auction, visit the URL below:
http://gametrails.org/rhino-permit-to-be-auctioned-at-dsc-convention
About Dallas Safari Club (DSC)
Desert bighorns on an unbroken landscape, stalking Cape buffalo in heavy brush, students discovering conservation. DSC works to guarantee a future for all these and much more. An independent organization since 1982, DSC has become an international leader in conserving wildlife and wilderness lands, educating youth and the general public, and promoting and protecting the rights and interests of hunters worldwide. Get involved at www.biggame.org.