Since it opened in August In Springfield, Mo. more than 97,000 people have come through the door.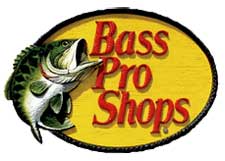 SPRINGFIELD, Mo. –-(Ammoland.com)- In the first two months since the grand opening, more than 97,000 people have visited the new NRA National Sporting Arms Museum, which is located at the Bass Pro Shops flagship superstore in Springfield, Mo. Notable guests of the museum include Missouri Governor Jeremiah W. (Jay) Nixon and Roy Blunt, U.S. Senator from Missouri.
The museum, home to more than a thousand firearms, focuses on the history of hunting, conservation and freedom.
"I'm hearing a lot of great feedback about people's visit to the museum. The one-word description I see in the guest book and hear most often is 'awesome.' And it's usually followed by 'Thank you for bringing this here for us to see,'" said Mickey Black, general manager of the Bass Pro Shops' Springfield store. "I have heard many people say 'we thought it was going to be a gun museum, but we found it was more about the history of us.'"
With the museum's location in the heartland of America at Bass Pro Shops' "granddaddy of all outdoor stores" in Springfield, interest in the museum is expected to remain high.
"It's just an incredible facility; unprecedented in terms of design and layout. I think it really set a new standard in firearms-related museums," said Museum Director Jim Supica in a recent interview. "This Bass Pro store already receives four million visitors every year—the store in itself is a destination for many people. There's no doubt in my mind that the addition of this museum will help it maintain its title as the most popular tourist hot spot in Missouri."
This museum had its beginnings when Johnny Morris, founder of Bass Pro Shops, visited the NRA National Firearms Museum in Fairfax, Va. Awed by the collection, Morris wanted to bring this artistry and history of sporting arms to the heartland of America where millions more people could see it. Sharing the museum's artifacts with a wider audience was a goal NRA was happy to embrace. With a commitment to sharing sporting arms history, Bass Pro Shops offered its resources to help create the National Sporting Arms Museum. Bass Pro Shops donated the space and designed and built the 7,500-square-foot museum while NRA provided the firearms, text and storylines for the exhibits.
Visitors can see this one-of-a-kind collection by visiting the NRA National Sporting Arms museum, which is located at 1935 S. Campbell in Springfield, Mo. The museum will be open every day from 10 a.m. to 7 p.m. and admission is free. For more information about the NRA National Sporting Arms Museum, visit http://www.basspro.com/nramuseum or http://nramuseum.com/.
About Bass Pro Shops
Bass Pro Shops, which specializes in outdoor fun, operates 77 retail stores and Tracker Marine Centers across America and Canada that are visited by more than 116 million people every year. Bass Pro Shops' stores, many of which feature restaurants, offer hunting, fishing, camping and other outdoor gear while their catalogs and website serve shoppers throughout the world. The company's Tracker Marine Group (www.trackerboats.com), which has produced the number one selling brand of fishing boats for more than 35 years, manufactures and sells a variety of boats for fishing and cruising. Family fun is on tap at Bass Pro Shops' resort Big Cedar Lodge (www.bigcedar.com), voted number six by Travel + Leisure Magazine as World's Best Hotels for Families. For more information, visit www.basspro.com. To request a free catalog, call 1-800-BASS PRO. Follow us on Facebook at http://www.facebook.com/bassproshops.
About the National Rifle Association
Established in 1871, the National Rifle Association is America's oldest civil rights and sportsmen's group. Five million members strong, NRA continues its mission to uphold Second Amendment rights and is the leader in firearm education and training for law-abiding gun owners, law enforcement and the military. For more on the NRA, visit their website at programs.nra.org.