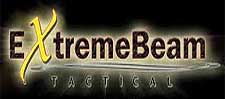 St. George, UT –-(Ammoland.com)-  Alpha-TAC ExtremeBeam, a world leader in the sport-tac-industrial flashlights and tactical manufacturing industry, has an immediate opening for the National Head of U.S. Sales position.
Alpha-TAC ExtremeBeam offers a complete line of flashlight models designed to serve the needs of law enforcement, security forces, military, sportsmen, outdoorsmen and industrial workers world-wide.
We are currently looking for candidates with high energy who are committed, talented and will complement this international enterprise.
Ideal candidates for the National U.S. Sales Manager position will have a proven track record in senior sales roles, with current connections within the sporting goods, tactical and industrial markets. This person will develop, lead and manage the U.S. sales team and be responsible for creating and implementing sales strategies.
Job Title: National U.S. Sales Manager
Reports To: President/CEO
Job Summary
You will evaluate, plan and set objectives and strategic directions for the sales department. You will need to be team oriented and flexible, as well as strong in business networking. You must have the ability to organize and prioritize workflow and meet deadlines. You also must have a proven track record of opening and closing key accounts, preferably in the sporting goods and outdoors industry. You must be able to attend key trade shows with your sales team.
Requirements
Exceptional verbal and written communication, networking, and relationship building skills
Superior time management skills with the ability to handle multiple projects at one time
Strong sales closing skills
Well established relationships within the Sporting Goods, Tactical or Industrial markets
Highly motivated; ability to work individually and within a team
5+ years relative sales experience minimum /10+ preferred
Willing to travel frequently to meet with key clients
Attention to detail, disciplined and high energy qualities
Ability to converse with prospects at all levels, including executive or owner level
Ability to learn quickly and to communicate information about our product proficiently
Resourceful in carrying out sustainable visions
Proven track record of opening doors at the highest levels
Works well in fast paced environment with tight deadlines
Must be willing to relocate to St. George, Utah area
Experience
As the National U.S. Sales Manager you will need to have a minimum of five years sales experience coupled with sales management experience. Experience in managing outdoor/sporting goods market is highly desired. You will need to present a proven track records in sales management and new business sales account acquisition. You must have demonstrated the ability to effectively develop and implement profitable sales strategies that have resulted in increased sales, while mentoring and motivating sales professionals to develop strong client relationships. You must be someone who is comfortable making cold calls to generate appointments and then have the ability to close the accounts.
You need to be pro-active, self-motivated, self-driven and a hunter with tenacity and drive. You will be the type of national sales manager who leads from the front and is very hands on with the sales team. You must be able to demonstrate past success via documentation and integrity. Travel is estimated to be 50% and will adjust as sales strategies are created.
Benefits and Compensation
Starting Large Base Salary
Generous Commission Program
Travel Expense Allowance
Transportation
For a full job description, or to forward your cover letter and resume, contact [email protected]
Alpha-TAC's ExtremeBeam is committed to providing the best sport, tactical, and industrial lighting products available on the market. Superior engineering and craftsmanship allow them to outperform and outshine other premium hard-use lighting products of the same class. For more information about ExtremeBeam and its complete line of products visit www.extremebeam.com.
ExtremeBeam – A Shining Light in the Face of Darkness