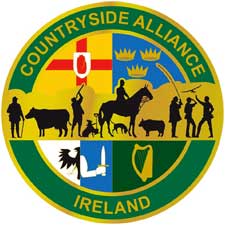 Ireland –-(Ammoland.com)- Those who followed the tortuous passage of the hunting debate which eventually spawned the Hunting Act will know that the one thing completely absent was any scientific justification for a ban on hunting.
This was a fact clearly articulated by Lord Burns, the Chairman of the Government Inquiry into Hunting with Dogs, who famously said;
"Naturally, people ask whether we were implying that hunting is cruel… The short answer to that question is no. There was not sufficient verifiable evidence or data safely to reach views about cruelty".
As we know, however, that lack of evidence was no barrier to a majority of MPs deciding that they would make a moral judgement about the activity of hunting based largely on the prejudiced and erroneous perception they had of those who take part in it.
I am reminded of this because on Monday the Federation of Welsh Farmers' Packs (FWFP), which represents gun packs across Wales and which submitted evidence to the Burns' Report, published research it had commissioned on flushing and shooting foxes. The study compared using two hounds, as the law restricts farmers to doing in Wales and England, to using a pack of hounds as is still legal in Scotland.
The results were clear and unsurprising: twice as many foxes were flushed using a pack rather than two hounds, and when a fox was found it took more than twice as long for two dogs to flush it out than it did for a pack. This may seem blindingly obvious, but thanks to the Federation of Welsh Farmers' Packs 's work it is now not just obvious to us, but indisputable to everyone else.
The Federation of Welsh Farmers' Packs  is now able to make an unarguable case, based on both effectiveness and animal welfare, for changes to the Hunting Act to remove the limit on the number of dogs they can use to flush to guns, and allow them to manage the fox population in the same way that Scottish farmers can. We support that call, as do all the other members of the Council of Hunting Associations, but we are clear that any amendment must not be seen as an alternative to the full repeal or replacement of the Hunting Act. In the end we just do not believe that it is possible to amend or adapt a law as flawed as the Hunting Act into any workable form.
The Federation of Welsh Farmers' Packs  has the support of a cross party group of MPs including Liberal Democrat Roger Williams MP, Conservative Glyn Davies MP, Jonathan Edwards MP of Plaid Cymru and our own Chairman, Kate Hoey MP of the Labour Party. The initial reaction to the publication of their research has been very positive with even MPs who had previously been wary about committing to repeal of the Hunting Act stating they would support the amendment being proposed by the FWFP. They will only get that opportunity, however, if the Government agrees to bring an amendment forward. The Prime Minister's spokesman said he is "sympathetic", Defra is apparently studying the research "with interest" and Liberal Democrat MPs from Wales and other rural areas are fully behind the proposal.
There is, however, a feeling across the rural community that warm words from this Government have not always been followed by clear actions. This is an ideal opportunity for that feeling to be dispelled.
Barney White-Spunner
Executive Chairman
About
Countryside Alliance Ireland has been active since the early 1960s, providing Irish sportsmen and women with high levels of information and advice and representation. Over the years as the political environment has changed we have evolved into a highly effective campaigning organisation. Countryside Alliance Ireland is governed by an elected "Board" made up from members throughout Ireland. The Board sets policy and oversees financial and operational matters. Countryside Alliance Ireland partner groups nominate members of the "Board" also, making it truly representative of country sports interests in Ireland. Visit: www.countrysideallianceireland.org