Interview with Max Michel Live at 2:05 p.m. EST on October 13, 2013 available on Gun Talk Radio.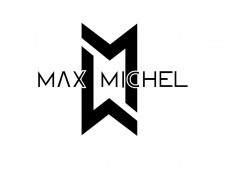 Meruax, LA (October 2013) – Max Michel, Jr., champion competitive shooter, firearms instructor and television personality, will sit down for an  interview with nationally known firearms expert and television host, Tom Gresham, on Gun Talk radio on Sunday, October 13th, 2013 at 2:05pm EST. Max will talk about his competitive shooting career and his training.
Gun Talk Radio is available on regular radio stations, on XM satellite radio (Channel 165), through live streaming and available worldwide through podcasting and downloadable MP3 files
For more information about Max Michel, Jr., please visit www.maxmichel.com. To learn about training opportunities with Max Michel, Jr., please visit www.maxmicheltraining.com. To purchase the gear that will take you to the next level, please visit www.maxschoice.com.
About Max Michel
By anyone's account, Max Michel, Jr. is one of the best shooters in the world of competitive shooting. A four-time World Speed Shooting Champion, seven-time USPSA National Champion, three-time US National Steel Champion, over 50 USPSA Area Championships and more than 100 Major Championship wins under his belt, Max is a dominant force in the pistol shooting sports. Max is the first to win three top spots in one year; the USPSA Nationals, Steel Challenge and the Pro-Am. Born and raised in New Orleans, Max joined the famed U.S. Army Marksmanship Unit (USAMU) Action Pistol Team in 1999 where he served for 10 years as an Army shooter and trainer. Today, Max is recognized worldwide as a top tier athlete in the practical shooting sports, a world class firearms trainer and a television host for Hot Shots Presented by Cheaper Than Dirt and Trigger Time TV.
Follow Max Michel on Twitter at http://twitter.com/Max_Michel.
Become a fan of Max Michel on Facebook at http://www.facebook.com/maxmichel.us.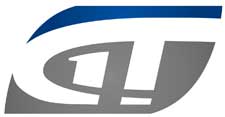 About Gun Talk
Gun Talk radio is the only national radio talk show which covers the world of firearms, personal safety and gun rights. Nationally known firearms expert and television host, Tom Gresham, talks about gun safety, sport and recreational shooting, gun collecting, personal defense, firearm issues and more. www.guntalk.com