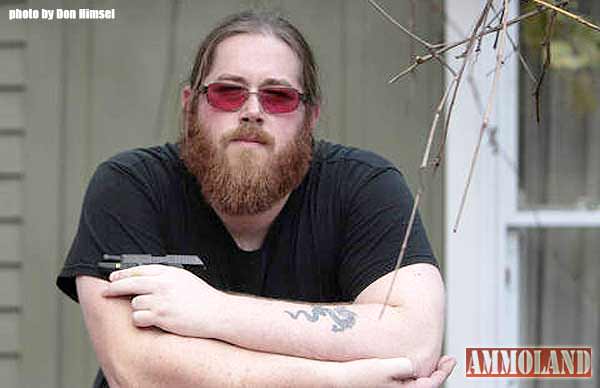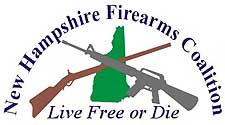 New Hampshire –-(Ammoland.com)- I have good news and bad news. In the early morning hours of Monday, October 14th 2013, a clerk named Shannon Cothran used a firearm to save his life while working at the Shell gas station on Main Street in Nashua.
His reward, he was fired by his anti gun employer Nouria Energy Corporation of Worcester Massachusetts for using a firearm to save his own life.
The Nashua Telegraph is reporting that a robber, armed with a knife threated Mr. Cothran and he responded by drawing and pointing his legally carried handgun at the robber who then fled on foot.
Nashua Police Lt. Denis Linehan is quoted in the Nashua Telegraph as saying;
"In this situation, the clerk was presented with a deadly weapon. He was in close proximity to the suspect when the deadly weapon was displayed to him. The clerk, from the information I have , took the appropriate action in terms of how he felt threatened in presenting the firearm."
Instead of firing Mr. Cothran, Nouria Energy should give him, a 10 YEAR EMPLOYEE, a raise and promotion. When faced with a deadly weapon, he displayed his firearm and sent the criminal running. No shots were fired, no lives were lost but at least one life was saved by a lawfully carried firearm. Mr. Cothran exerised courage and self control but Massachusetts based Nouria Energy prohibits it's employees from carrying firearms.
They would rather be targeted by gut less criminals than allow their employees to be self reliant and defend them selves.
News reports show that Mr. Cothran is a hard working, family man. A model citizen. He followed the law, obtained a license and fortunately, he had his gun when he needed it most.
Action Item: Contact Nouria Energy and demand that they reinstate Mr. Cothran. Tell them that employees like Mr. Cothran are not easy to find. Also tell Nouria Energy that you resent them attempting to bring Massachusetts anti gun values to New Hampshire.
Nouria Energy Corporation
326 Clark Street
Worcester, MA 01606
(508) 762-3700 Phone
Or Send email 
[email protected]
The actions of Nouria Energy, endangers all of their other employees. Now the local criminal element is well aware of their policy of disarmament. They have created gun free victim rich zones at all of their stores.
Action Item 2: There is a rally planned for Saturday, October 19 2013, 2PM in front of the Shell Station, 301 Main Street, Nashua. Please come out and support Mr. Cothran. The rally was organized by his friend Kevin Boyle as reported by The Telegraph.
Thanks for your support!
Jonathan R Evans
Jonathan R. Evans, Esq.
President – NHFC
P.S. The New Hampshire Firearms Coalition is working tirelessly to keep gun owners like you up-to-date on as many gun issues as possible — please consider contributing to our cause.
About New Hampshire Firearms Coalition:
The New Hampshire Firearms Coalition is New Hampshire's only No Compromise Gun Rights Organization. While many so-called "gun rights groups" work to curry favor with politicians and the media, NHFC is working aggressively to hold politicians accountable and to put a stop to gun control. Visit: www.nhfc-ontarget.org