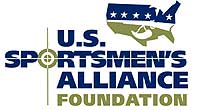 Columbus, OH –-(Ammoland.com)- There is no doubt that the advent of trail cameras has changed the way we scout.
They give you the ability to see what is happening in your favorite hunting areas without having to spend hours in the field educating deer to your presence.
It wasn't all that long ago that hunters got excited about simply getting a few photos of deer, but now that they have been around for a while, cameras have become tools for intense scouting and even herd management.
Scouting with trail cameras in late summer requires different tactics than what you would use as the rut begins in late October and early November. For the most part deer will be a little less active and locating your camera as close to a regularly-used food or water source is paramount. Bucks in particular limit their movement and will typically be found very near where they are feeding. During this time of year, aiming cameras over areas that typically produce for you during the rut will yield few results. We will cover using trail cameras during the rut in a future article as it requires a different approach.
Heavy trails leading from bedding to feeding areas tend to produce well as do natural pinch-points where deer have narrow areas of cover for getting around. Open areas that surround grain fields tend to serve as natural funnels and you can typically count on getting a lot of photos.
It is important to remember that early season scouting is most useful when simply trying to get a better understanding of the number and quality of deer on the property that you are hunting. While it can be helpful when trying to pattern deer on their feeding patterns, expect that very shortly into the season mature bucks will tend to deviate from their summer routines in favor of establishing their core areas that will also serve as fertile breeding ground. In other words, there is no need to panic when that trophy buck you have been getting photos of suddenly disappears. Chances are he didn't go far, but has simply changed the way he uses the area he is living in. Remember, priorities steadily change for bucks from feeding to breeding as the calendar flips through mid-October through early November.
Do your best to fight the urge of checking your cameras too often so as to not educate the deer on your presence. Deer can become quite good at patterning the movements of people. In most cases you won't want to set your camera in the exact spot that you plan to hunt from as minimizing human scent and activity will pay dividends. Long-life batteries are best to avoid camera failure, and in terms of the best cameras to use, the old rule-of-thumb of getting what you pay for applies.
Scouting with trail cameras has added a lot of excitement to scouting deer as it gives hunters a good understanding of the number and quality of deer available on the property they hunt. It also allows for focusing on a particular animal and limits the possibility of shooting an animal that you did not intend to due to the excitement of the moment.
Hopefully this article will help increase your odds of success this season. And who knows? You might even end up with a photo of the trophy buck you eventually take later this fall adding even more excitement to the experience.
About:The U.S. Sportsmen's Alliance is a national association of sportsmen and sportsmen's organizations that protects the rights of hunters, anglers and trappers in the courts, legislatures, at the ballot, in Congress and through public education programs. Visit www.ussportsmen.org.