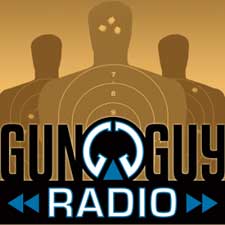 DeKalb, Illinois –-(Ammoland.com)-  The kickoff of the Firearms Insider Community was October 15, 2013 and this week on Gun Guy Radio Jake, Devin and Jared discuss their respective roles in this new online community.
Jared is the senior editor of the Firearms Insider, Devin will be hosting the Gun and Gear Review Podcast.  Both have extensive experience with all types of firearms and gear and will be valuable additions the Firearms Radio Network.
Speaking of his gun habit, Jared says, "It starts off small and before you know it you're obsessed with it.  It's enjoyable and I love it."  Jared started his firearms collection with a Glock 17, but now spends most of his shooting time on the sporting clays course.
Devin is from rural Pennsylvania and began shooting with his family at his grandmother's farm.  He spends most of his time now shooting handguns, which will be the focus of his first few gun reviews.  The Firearms Insider Community can expect Devin's detailed reviews of the Beretta PX4 Storm and the Sig Sauer P229 soon.  The Gun and Gear Review Podcast will release every Saturday.  In considering his new challenge, Devin tells Jake, "I'm definitely ready for it."
Jake also gives us a preview of an upcoming review that he plans for the Crosman MAR177.  The MAR177 is a complete AR-15 compatible upper with an air cylinder.  The precharged pneumatic upper receiver fits on any standard AR-15 lower.  It has a Lothar Walther match grade barrel and fires up to one hundred twenty .177 caliber pellets on a single charge.  The pellets are fired from a magazine that holds 10 pellets and sends them downrange at up to 600 feet per second.
Finally, Paul Levy from Brownell's completes Episode 89 with his weekly product spotlight.  This week Paul shows us the versatile VZ handgun grips.  This Florida based company manufactures all types of handgun grips from G10 fiberglass composite.  These grips are machined to the exact shape necessary to fit the particular pistol model and are not subject to warping or damage like wood or plastic grips.  The machining process allows VZ to use unique and aggressive checkering patterns so that any consumer can find one that is appealing.
"It's hard to find a better looking grip … with the weather resistance and the durability."
Listen to the entire episode at www.gunguyradio.com/089 or subscribe to the show on iTunes.  Visit the Firearms Insider Community at www.firearmsinsider.tv.
About Gun Guy Radio:
Gun Guy Radio is an on demand talk show that stays positive and leaves out the politics. The podcast features a variety of popular guests that cover a wide range of topics that firearms enthusiasts crave. Each episode delivers entertainment, education and encouragement that expands firearm ownership and knowledge to the current and next generations. Gun Guy Radio is found on the Firearms Radio Network and releases every Sunday at 12:00 pm central time. Subscribe to the email list and listen via Apple iTunes, Stitcher Radio or www.gunguyradio.com.