Effect Of Connecticut Gun Laws Discussed On Fox Business News.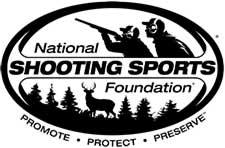 NEWTOWN, Conn –-(Ammoland.com)- Fox Business News anchor Stu Varney interviewed NSSF's Larry Keane live in-studio last week on Connecticut's highly restrictive new gun laws that are now going into effect on firearms owners and retailers.
Of particular interest was the Oct. 1 implementation of the "ammunition certificate" requirement for ammo purchases. Retailers say many customers are unaware of the requirement, and the new laws are hurting sales.
Non residents of Connecticut will be able to obtain an eligibility certificate allowing them to buy ammunition and magazines in the state.
However, they will need to travel to the Connecticut State Police headquarters to apply for that certificate in person.
About NSSFThe National Shooting Sports Foundation is the trade association for the firearms industry. Its mission is to promote, protect and preserve hunting and the shooting sports. Formed in 1961, NSSF has a membership of more than 6,000 manufacturers, distributors, firearms retailers, shooting ranges, sportsmen's organizations and publishers. For more information, log on to www.nssf.org.