Donations to Benefit Military, Law Enforcement Communities.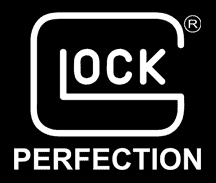 SMYRNA, Ga. – Today in Washington D.C., GLOCK, Inc. presented checks totaling nearly half-a-million dollars in donations during the annual Association of the U.S. Army (AUSA) meeting and exposition.
The National Law Enforcement Officers Memorial Fund (NLEOMF) received a $400,000 donation check at the GLOCK booth as part of a 5 year GLOCK commitment to donate a total of $2 million.GLOCK's donations will go toward funding the state-of-the-art National Law Enforcement Museum projected to open in Washington D.C. during Spring of 2016.
"GLOCK will be prominently featured in the new museum, both for their partnership and for their place in law enforcement history," said Craig Floyd, NLEOMF Chairman and CEO.

"We will showcase six iconic artifacts in the police history beat exhibit, one of these is the GLOCK pistol. This handgun really innovated law enforcement weaponry, and many improvements have been made as a result of GLOCK'sinnovation."
National Young Marine of the Year, 17-year-old Dakota Richter, represented the Young Marines in accepting a $50,000 donation from GLOCK. Richter was selected from a pool of more than 10,000 youth members across the country, and was the guest of honor at the AUSA GLOCK booth check presentation.
"I'm honored to accept this donation knowing that GLOCK is helping to develop a new generation of leaders," said Richter. "This money goes directly toward funding our National Leadership Academy, a program where Young Marine students are empowered to train other Young Marines and everyone learns hands-on about leadership."
Representatives from the Drug Enforcement Administration (DEA) Survivors Benefit Fund accepted a $30,000 GLOCK donation. The fund assists the families of DEA agents killed in the line of duty.
"This fund is currently supporting the education of twelve college student survivors," said Richard Crock, DEA Survivors Benefit Fund Chairman. "We could not do all that we do without the generous support from corporations like GLOCK."
About GLOCK, Inc.
The GLOCK GROUP is a leading global manufacturer of pistols and accessories. GLOCK's superior engineering has produced a pistol with only 34 parts and a rugged polymer-frame, providing industry-leading reliability shot after shot. GLOCK is renowned for its pistols which are safe, featuring three safeties; simple, offering a low number of components to provide reliability; and fast, with no encumbering parts to slow the speed to fire. This combination makes GLOCK pistols the first choice among consumers and law enforcement, with approximately 65 percent of agencies within the United States choosing to carry GLOCK. Austrian-engineered, the group has manufacturing facilities in the United States and Austria. Based in Smyrna, Ga., GLOCK, Inc. is an advocate for our nation's law enforcement and military personnel, as well as all citizens' Second Amendment right to bear arms. For more information, please visit http://us.glock.com.