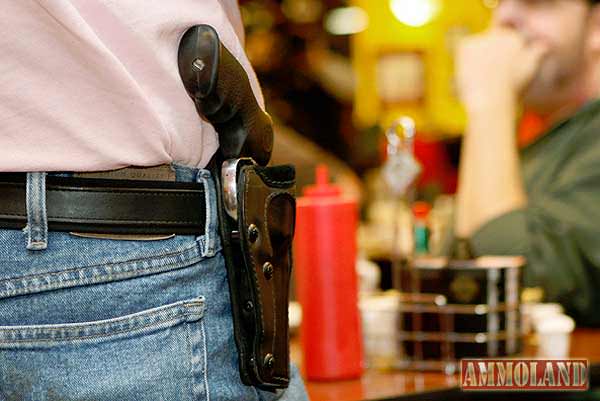 Washington DC – -(Ammoland.com)-  In a bid to fight against criminal and gang possession of firearms on the street, Illinois state rep. Mike Zalewski (D-21st Dist.) is set to propose legislation that essentially labels all firearm possession outside the home illegal.
This measure—HB 2265—does not differentiate between possession by law-abiding citizens and possession by criminals or gang members. And the NRA warns that this creates a situation where a law-abiding citizen who has a gun in his or her car for self-defense—but no concealed carry permit or Firearm Owner Identification Card (FOID)—could "face serious penalties for an innocuous mistake."
In other words, someone who has moved to the state but has yet to receive their carry permit or FOID could face extensive jail time for the victimless crime of exercising their constitutional right to keep and bear arms.
According to Fox News, Chicago Mayor Rahm Emanuel (D) supports the measure, as he is desperate for anything that will reduce the violence gun control has already caused in his city.
Yet, the NRA argues that more gun control is not a suitable solution to violence spawned by gun control. Especially when the proposed law treats law-abiding citizens like criminals, all the while doing little to actually prevent real criminals and gang members from carrying out their crimes.
Follow AWR Hawkins on Twitter @AWRHawkins.
About:
AWR Hawkins writes for all the BIG sites, for Pajamas Media, for RedCounty.com, for Townhall.com and now AmmoLand Shooting Sports News.
His southern drawl is frequently heard discussing his take on current events on radio shows like America's Morning News, the G. Gordon Liddy Show, the Ken Pittman Show, and the NRA's Cam & Company, among others. He was a Visiting Fellow at the Russell Kirk Center for Cultural Renewal (summer 2010), and he holds a PhD in military history from Texas Tech University.
If you have questions or comments, email him at [email protected] You can find him on facebook at www.facebook.com/awr.hawkins.