Two Additional Staff Changes Announced.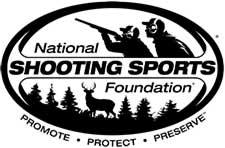 NEWTOWN, Conn –-(Ammoland.com)- The National Shooting Sports Foundation announces three recent staffing changes.
John D. Smith has been named vice president and chief financial officer, with responsibility to provide financial and strategic support to both NSSF and the Sporting Arms and Ammunition Manufacturers' Institute (SAAMI). He will have direct responsibility for accounting, finance, investments, forecasting and budgeting.
Prior to joining NSSF, Smith was the controller for the West Point Association of Graduates, the official alumni and fund-raising arm for the United States Military Academy at West Point. Prior to that, he held several senior financial leadership positions. Smith received a BS in accounting from Mercy College and an MBA from Pace University. He is a licensed CPA in New York State.
"John has all the required skills, experience and personal characteristics to be successful in this demanding role as NSSF continues to expand and to take on even more financial matters in-house," said NSSF President and CEO Steve Sanetti.

Said Smith, "I am very excited about the opportunity of being the next VP/CFO of the NSSF."
Smith succeeds longtime VP/CFO Nancy Coburn, who will retire at the end of the calendar year. "We wish Nancy well in all her future endeavors after 23 years of service to the industry," said Sanetti.
Multimedia Manager and Meeting Planner
Erik Scarpati has been promoted to manager, multimedia. His duties will include overseeing production of NSSF's video projects, including the popular NSSF Shooting Sportscast, which can be found on the organization's YouTube channel.
Scarpati joined NSSF as an emerging media specialist three and a half years ago. He will report to Bill Dunn, managing director, marketing-communications.
"NSSF has made great strides in video production in recent years, and my goal is to continue to work with colleagues to produce high-quality, valuable videos for NSSF and its membership," said Scarpati.
Ani Chaghatzbanian is NSSF's new meeting planner. Her focus will be on arranging logistical details for NSSF's many sponsored meetings, conferences and workshops. She will negotiate with vendors and make onsite inspections for these events. Chaghatzbanian reports to Diedra Cauley, senior director, exhibitions and conferences.
"I am very pleased to join NSSF and to work with people who are so passionate about the shooting sports," said Chaghatzbanian.
About NSSF
The National Shooting Sports Foundation is the trade association for the firearms industry. Its mission is to promote, protect and preserve hunting and the shooting sports. Formed in 1961, NSSF has a membership of more than 8,000 manufacturers, distributors, firearms retailers, shooting ranges, sportsmen's organizations and publishers. For more information, visit www.nssf.org.