A Critical Analysis of Pres. Obama's Anti-Gun Speech, "For The Children"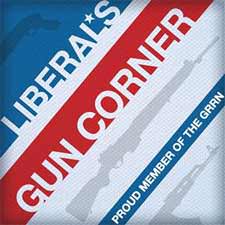 San Francisco, CA –-(Ammoland.com)- Cowboy T is discussing and critically analyzing the rhetoric of the antis, in the form of a speech by President Barack H. Obama after the "Universal Background Check" proposed legislation failed in the Senate.
Cowboy T dedicate the entire episode to looking at this speech. He did this because we need to understand the duplicitous language that the antis use. (Part One: http://tiny.cc/3h5c5w )
After the recent Navy Yard shooting in Washington, DC, the antis will try again. And again. And we need to be ready for it.
Liberals Gun Corner is the only gun rights show hosted by a liberal. The host Cowboy T gives a unique perspective that you will not find in other shows. Liberals Gun Corner is a member of the Gun Rights Radio Network
Website: http://liberalsguncorner.com/
Current Episode: http://liberalsguncorner.com/2013/10/22/a-critical-analysis-of-pres-obamas-anti-gun-speech-for-the-children-part-2/
Direct Audio Link: http://traffic.libsyn.com/gunrights/liberals_gun_corner-024.mp3