Interview with Max Michel Live at 6 a.m. on October 4, 2013 on Black Man With a Gun.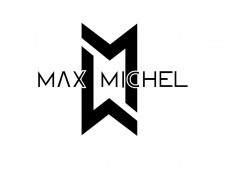 Meruax, LA (October 2013) – Max Michel, Jr., champion competitive shooter, firearms instructor and television personality, was recently interviewed for the 342 episode of Rev. Kenn Blanchards' Black Man With A Gun Show.
Max talked his rise to stardom, the US Army, why Sig Sauer, and gave three tips for shooting better that shouldn't be missed.
Max enjoyed his time conversing with Kenn and plans are in the works for him to become a regular contributor to the show when available.
Rev. Kenn Blanchard has been podcasting since 2007 and provides a professional, engaging and entertaining show that can be heard online, on iTunes and StitcherRadio.com.
The show notes and this episode are available at Black Man With A Gun.com
For more information about Max Michel, Jr., please visit www.maxmichel.com. To learn about training opportunities with Max Michel, Jr., please visit www.maxmicheltraining.com. To purchase the gear that will take you to the next level, please visit www.maxschoice.com
About Max Michel
By anyone's account, Max Michel, Jr. is one of the best shooters in the world of competitive shooting. A four-time World Speed Shooting Champion, seven-time USPSA National Champion, three-time US National Steel Champion, over 50 USPSA Area Championships and more than 100 Major Championship wins under his belt, Max is a dominant force in the pistol shooting sports. Max is the first to win three top spots in one year; the USPSA Nationals, Steel Challenge and the Pro-Am. Born and raised in New Orleans, Max joined the famed U.S. Army Marksmanship Unit (USAMU) Action Pistol Team in 1999 where he served for 10 years as an Army shooter and trainer. Today, Max is recognized worldwide as a top tier athlete in the practical shooting sports, a world class firearms trainer and a television host for Hot Shots Presented by Cheaper Than Dirt and Trigger Time TV.