McGee takes high ESP (Enhanced Service Pistol) Division and industry honors.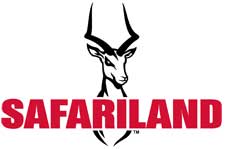 ONTARIO, California –-(Ammoland.com)- Safariland congratulates team member and Product Technical Specialist, Bobby McGee, for his win of the Enhanced Service Pistol (ESP) Division Title and the High Industry Title at the SDPS 2013 California State IDPA Championship held at the Sacramento Valley Shooting Center this past weekend.
McGee won the ESP division with a score of 182.64 overall.
The state match offered 11 challenging stages with a round count of 140+ and was designed to test competitors of all skill levels. A very close competition, the first stage – a flashlight only, lights-out stage – was a critical one to do well in to win.
There, McGee dropped six seconds. McGee stated, "I knew at that point that in order for me to win the state championship I needed to shoot flawless from there on out without dropping anymore points. I had to change my mental game, focus on being smooth and shoot the course of fire without any penalties."
McGee's Safariland Range Series was a significant advantage to him as the rigid belt was designed to keep gear close to the body, eliminating holster and mag pouch outward sag. McGee competes in IDPA competitions with the "New Range Series" Safariland holster model 5198-819-411, Open Top Concealment Paddle Holster with Detent, model 778-83-131, Double Magazine Holder with integrated belt snaps and model 032 Range Belt.
"We are very proud of McGee's performance this year with several IDPA wins and topping it off with winning the California State Match with his Safariland gear. As a major sponsor of this year's event, we are committed to this sport and were thrilled to see such a great turnout. The new Range Series was developed for the sport and has been a proven winner in the field," said Team Captain and Vice President, Equipment Category Marketing, Scott Carnahan.
About Safariland
Established in 1964, Safariland has earned worldwide renown and a leadership position in the industry for its technologically advanced holsters and other gear to the law enforcement, military, concealment and competitive sporting markets. Safariland holsters, belts and accessories provide users with high-quality tools to perform their jobs safely and effectively. Safariland is credited for developing the first Level III retention holster for the uniformed duty market. With a reputation for INNOVATION NOT IMITATION®, the Safariland brand continues its position as the worldwide leader in retention holsters. Safariland is a part of The Safariland Group family of brands. For more information, visit www.safariland.com/dutygear.
About The Safariland Group
The Safariland Group is a leading global provider of a diverse range of safety and survivability products designed for the public safety, military, professional and outdoor markets. The Safariland Group offers a number of recognized brand names in these markets including Safariland, ABA, Second Chance, Bianchi, Break Free, Protech Tactical, Hatch, Monadnock, Identicator, NIK, Mustang Survival and Med-Eng. The Safariland Group's mission, "Together, We Save Lives", is inherent in the lifesaving and protective products it delivers. The Safariland Group is headquartered in Jacksonville, Florida.
For more information about The Safariland Group and these products, please visit www.safariland.com.