Thank Him for His Role in HB 2 Becoming Law.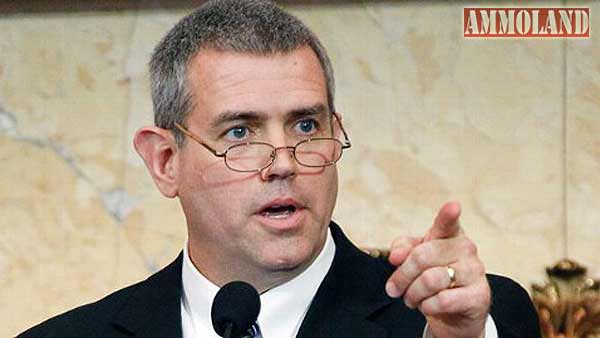 Charlotte, NC –-(Ammoland.com)-  Between October 7-10 2013, Mississippi House Speaker Philip Gunn will be conducting a listening tour across the state, seeking input on a wide range of issues from concerned citizens, including Mississippi gun owners and sportsmen.
Speaker Gunn has always been a staunch supporter of our Second Amendment rights.  Most recently, he provided critical leadership to ensure passage of NRA-backed House Bill 2 through the state House of Representatives.  He subsequently signed an amicus "friend of the court" brief filed with the Mississippi Supreme Court in support of that law after a misguided legal challenge was brought by its opponents.
The high court ultimately dismissed the lawsuit against HB 2, clarifying that law-abiding citizens may legally carry partially-visible, holstered firearms for personal protection in the Magnolia State.
Please attend one of the events near you and thank Speaker Gunn for standing up for our Second Amendment rights and for his critical role in supporting this important NRA-backed measure through the legislative and legal processes.
RSVP by clicking on the event location below.
CLINTON, MS
Monday, October 7
8:00 am
Clinton Municipal Court
305 Monroe Street
CLARKSDALE, MS
Monday, October 7
1:00 pm
Clarksdale City Council Chambers
121 Sunflower Avenue
OLIVE BRANCH, MS
Monday, October 7
5:30 pm
Olive Branch Municipal Court Building
6900 Highland Street
OXFORD, MS
Tuesday, October 8
9:00 am
Oxford Conference Center
102 Ed Perry Boulevard
CORINTH, MS
Tuesday, October 8
1:00 pm
Corinth City Hall
300 Childs Street
STARKVILLE, MS
Tuesday, October 8
5:30 pm
Hunter Henry Center
1 Hunter Henry Boulevard
VICKSBURG, MS
Wednesday, October 9
9:00 am
Vicksburg Convention Center & Auditorium
1600 Mulberry Street
NATCHEZ, MS
Wednesday, October 9
5:30 pm
Natchez Convention Center
211 Main Street
LAUREL, MS
Thursday, October 10
8:00 am
Laurel Train Depot
208 North Maple Street
PASCAGOULA, MS
Thursday, October 10
1:00 pm
The Grand Magnolia
3604 Magnolia Street
About:
Established in 1975, the Institute for Legislative Action (ILA) is the "lobbying" arm of the National Rifle Association of America. ILA is responsible for preserving the right of all law-abiding individuals in the legislative, political, and legal arenas, to purchase, possess and use firearms for legitimate purposes as guaranteed by the Second Amendment to the U.S. Constitution. Visit: www.nra.org