Be a part of history and sign up today for the NRA National Defense Matches!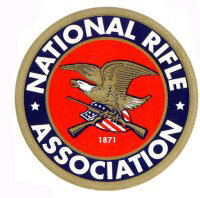 FAIRFAX, Va. –-(Ammoland.com)- On October 12-13, Peacemaker National Training Center, in Gerrardstown, West Va., is hosting three NRA National Defense Matches, all centered on defensive rifle skills with general-purpose rifles, such as the AR-15. Also, world class shooters and manufacturers of world class products will be conducting demonstrations throughout the day on Saturday, and the entire weekend will be covered by NRA's American Rifleman TV for the Outdoor Channel
On Saturday, there is a basic-level match for newcomers to action-oriented shooting sports, designed to familiarize new AR-15 owners with their rifles and organized group shooting events.
Also on Saturday, there is an advanced-level match for experienced action-oriented shooting sports competitors.
On Sunday, there will be an advanced match in which shooters will engage targets along trails in a wooded area in difficult terrain, as well as steel targets out to several hundred yards.
Demonstrators on hand for the weekend will include:
Jerry Miculek – World-class 3-gun competitor and exhibition shooter
Jack Leuba, – Former Marine who played a key role in the creation and implementation of the Marine Corps' Combat Marksmanship Program and its Foreign Weapon Instructor Course. Founder of the weapons training company, F2S Consulting.
Colt Firearms – Colt introduced the AR-15 in 1963 and will showcase its latest offerings in the AR-15 platform.
Advanced Armament Corporation – Manufacturer of top quality rifle suppressors, which are allowed in the matches we are conducting this weekend.
To sign up for a match and to see the demonstrations, please visit the following links TODAY!
Saturday, October 12th – Basic level match Click here
Saturday, October 12th – Advanced level match Click here
Sunday, October 13th – Championship level match Click here