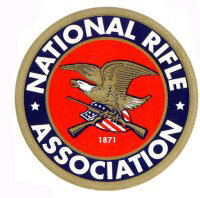 FAIRFAX, Va. –-(Ammoland.com)- The National Rifle Association announces the opening of Serial Number One Guns, a new exhibit in the NRA National Sporting Arms Museum at the Bass Pro Shops flagship superstore in Springfield, Mo.
Serial Number One Guns features 29 firearms, from the cap and ball percussion arms of the mid 1800s to a modern polymer frame semi-automatic pistol, sporting a serial number of "1." The exhibit includes notable pieces such as a Smith & Wesson Schofield, Colt .40 caliber Model 1851 Navy, Springfield Sharps Model 1870 and more.
"We are proud to share this special collection of firearms with the visitors of the NRA National Sporting Arms Museum," said Museum Director Jim Supica. "Individually, the exhibit's guns mark first steps in firearm technology. Together, they trace the history of industrialized firearms manufacturing."
A serial number of "1" most often indicates the first gun of a particular model; however it may represent a "batch number" in firearms produced before unique serial numbers were mandated in the Gun Control Act of 1968. Serial numbers may still differ between prototype or pre-production samples and production models. Additionally, manufacturers have been known to create custom numbers in cases of VIP customers.
The NRA National Sporting Arms Museum is the result of a partnership between Bass Pro Shops and the NRA. Home to more than a thousand firearms, the 7,500-square foot museum focuses on the history of hunting, conservation and freedom. Visitors can see this one-of-a-kind collection at 1935 S. Campbell in Springfield, Mo. The museum is open every day from 10 A.M. to 7 P.M. and admission is free. For more information, visit http://www.basspro.com/nramuseum.
About the National Rifle Association
Established in 1871, the National Rifle Association is America's oldest civil rights and sportsmen's group. Five million members strong, NRA continues its mission to uphold Second Amendment rights and is the leader in firearm education and training for law-abiding gun owners, law enforcement and the military. Visit http://www.nra.org for more information.
About Bass Pro Shops
Bass Pro Shops, http://www.basspro.com, operates 79 retail stores and Tracker Marine Centers across America and Canada that are visited by more than 116 million people every year. Bass Pro Shops, which was founded by Johnny Morris in 1971, offers hunting, fishing, camping and other outdoor gear. The company's Tracker Marine Group®, http://www.trackermarine.com, manufactures and sells the number one selling brand of fishing boats.