Thanks to Pheasants Forever members for making their voices heard.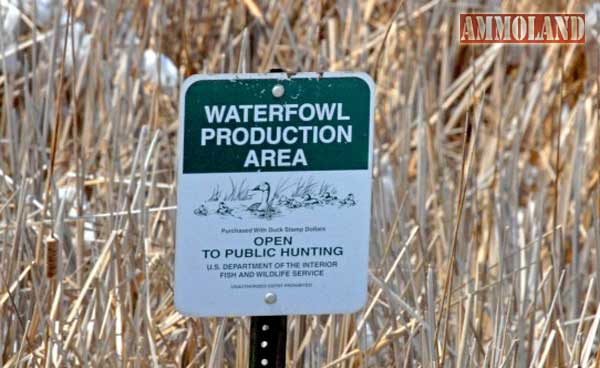 Aurora, Colo. –-(Ammoland.com)- Pheasants Forever (PF) applauds the U.S. Fish and Wildlife Service for listening to the voices of sportsmen and women across the United States and re-opening Waterfowl Production Areas (WPAs) for hunters effective immediately.
This decision comes on the eve of opening day of pheasant hunting seasons in Minnesota, Montana, North Dakota and South Dakota in which WPAs are important public hunting areas.
"I want to thank all the Pheasants Forever members and bird hunters who called or sent emails to our organization over the last few days. We took those messages direct to Washington, D.C. and they definitely were read and listened to," says Dave Nomsen, Pheasants Forever and Quail Forever vice-president of government affairs.

According to the official U.S. Fish and Wildlife Service press release announcing the reopening of WPAs, "despite the limited staffing the Service has undertaken an assessment to determine what, if any, potential exists to open lands to public use consistent with their obligations under the government-wide shutdown, and it has been determined that allowing public access to Waterfowl Production Areas (WPAs) will not incur further government expenditure or obligation and is allowable under a government shutdown. Therefore, effective immediately, all Waterfowl Production Areas will reopen to public use."
WPAs are wetlands and grasslands set aside for the production of waterfowl and other wildlife species. These public lands have been purchased by hunters primarily using funds raised through the sale of federal Duck Stamps. WPAs are managed by the U.S. Fish and Wildlife Service and part of the National Wildlife Refuge System. Nearly 95 percent of WPAs are located in the prairie pothole areas of North Dakota, South Dakota, Minnesota and Montana. There are over 26,000 WPAs and they average 223 acres in size.
"We are very pleased for this news and excited for pheasant hunters to enjoy opening days beginning tomorrow. Those opening day traditions are critical to many families. This is not the end, however, and our voices must be louder than ever as attention now returns to the longer term, bigger problem of habitat loss and the concerns over still not having a federal Farm Bill," noted Nomsen. "Today, hunters and conservationists have proven what we are capable of when we stand as one."
Additional information about the Service's efforts to support conservation on national wildlife refuges can be found at http://www.fws.gov/ which will be operational after the shutdown ends. Shutdown-related information continues to be available at www.DOI.gov/shutdown.
Pheasants Forever, including its quail conservation division, Quail Forever, is the nation's largest nonprofit organization dedicated to upland habitat conservation. Pheasants Forever and Quail Forever have more than 135,000 members and 745 local chapters across the United States and Canada. Chapters are empowered to determine how 100 percent of their locally raised conservation funds are spent, the only national conservation organization that operates through this truly grassroots structure.
Pheasants Forever is dedicated to the conservation of pheasants, quail and other wildlife through habitat improvements, public awareness, education and land management policies and programs.