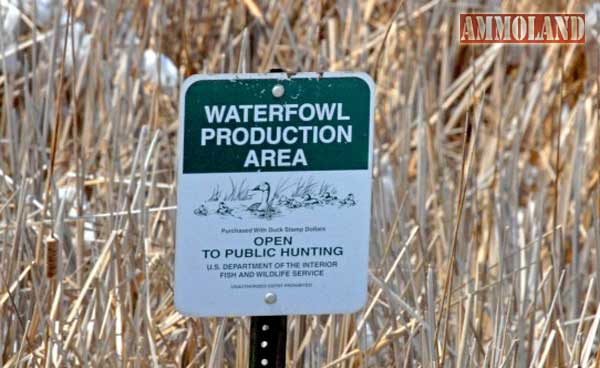 EDGEFIELD, S.C. –-(Ammoland.com)- Waterfowl production areas (WPA) cover more than 2 million acres of prairie potholes in the Dakotas, Minnesota and Montana.
These lands are controlled by the U.S. Fish & Wildlife Service and have been closed by the agency due to the federal government shutdown.
On Oct. 11th 2013, Dan Ashe, director of the U.S. Fish and Wildlife Service, opened WPAs to public access, including hunting and fishing.
"These Waterfowl Production Areas are an important part of North Dakota's outdoor experience and the law is very clear that a government shutdown is not a legal justification to close these unstaffed, public lands," North Dakota Governor Jack Dalrymple said in a statement.

"We are pleased that the U.S. Fish and Wildlife Service agreed to reopen these lands in time for North Dakota's opening day of pheasant hunting."
The WPAs and national wildlife refuges in North Dakota and other states were closed to public access on Oct. 1 as a result of the federal government shutdown. U.S. Fish & Wildlife facilities and 561 wildlife refuges remain closed during the shutdown. National wildlife refuges remain closed, however, as today's action by the Fish and Wildlife Service only affects WPAs.
As the hunting community continues to address the challenges created by the government shutdown, the NWTF is proud to see state and federal agencies working together on the shared goals to support hunting and provide access to public lands.