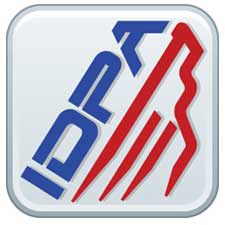 BERRYVILLE, Ark. –-(Ammoland.com)- Springfield Armory, one of the most recognized names in competition shooting, will be a major sponsor of the Smith & Wesson IDPA Back Up Gun Nationals, according to the International Defensive Pistol Association (IDPA).
Springfield Armory joins Apex Tactical Specialties, Harris Publications, Michigan Ammo Company, the National Shooting Sports Foundation, the Self Defense Association, SIG SAUER and Smith & Wesson, the title sponsor, in supporting this latest IDPA national championship event. As part of their support, Springfield Armory will host the hospitality suite for competitors and staff.
"When it comes to promoting the shooting sports in America, Springfield Armory has been a leader and one of the most generous corporate sponsors in the industry. We are very happy to once again partner with Springfield Armory to bring IDPA members another great championship event," said Joyce Wilson, executive director for IDPA.

"Springfield is excited to be part of such a great event, and hope all of the competitors are at the top of their game," Chad Dyer of Springfield Armory.
The Smith & Wesson IDPA Back Up Gun Nationals will take place November 14-16 and feature a 13-stage course of fire with a round count of 180. Held on the indoor ranges of the Smith & Wesson Shooting Sports Center in Springfield, Massachusetts, match officials expect the event to draw upwards of 200 top IDPA shooters vying for titles in either the Pistol or Revolver division.
Registration is open and just a handful of slots are still available for those interested in competing. Registration is being conducted online at MatchReg.com/BUG.
For more information on IDPA, the inaugural Smith & Wesson IDPA Back Up Gun Nationals or to join the more than 22,000 members competing each week all across America, visit www.IDPA.com.
You can further connect with the IDPA community through IDPA's social media, such as @OfficialIDPA on Twitter and ShootIDPA on Facebook, Instagram, Pinterest and Tumblr, or check for regular news and updates on the organization's DOWN ZERO Blog.