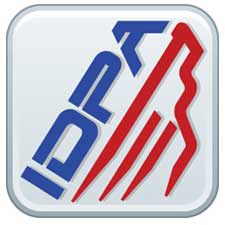 SPRINGFIELD, Mass. –-(Ammoland.com)- Super Brush, makers of Swab-its brand firearms cleaning swabs for every job, announced that they are returning as a sponsor of the Volunteer State's largest IDPA match, the Music City Cup III, which takes place this weekend at the Music City Tactical Shooters' range in Dickson, Tennessee.
This is the third year for the Music City Cup, which continues to grow as a must-attend match on the IDPA calendar. This year's match will feature a 10-stage course of fire and is expected to draw several of the region's top competitors.
"Thanks to the generous support of sponsors like Swab-its, the Music City Cup III is set to be one of IDPA's premier matches and certainly one of the South's best with the Volunteer State's top guns set to compete," said Michael Bresson, match director for the Music City Cup.

"Our support for the Music City Cup III is part of our continuing commitment to promote the shooting sports, and Swab-its is proud to once again sponsor the Music City Cup and help continue the expansion of shooting opportunities for IDPA members in the Volunteer State," said Cathy Desorcy, product manager for Swab-its.
As part or their sponsorship, Swab-its has donated packs of their popular Bore-Tips and Gun-Tips firearms cleaning swabs to be distributed at the match.
Designed to be lint-free and reusable, foam Bore-tips from Swab-its provide the ultimate in barrel bore cleaning with their tight bore-fitting 360-degree cleaning surface, delivering improved barrel cleaning and maximum lubrication. Bore-tips come in .357cal/9mm, .22cal, .243cal, or .30cal (six-piece packs), in .40cal or .45cal (five-piece packs) and the recently introduced 12ga and 20ga (three-piece packs).

Gun-tips from Swab-its are lint-free, reusable foam swabs that offer gun owners superior firearms detailing versatility. Used in conjunction with Bore-tips as part of a regular firearms cleaning and lubricating regimen, the Gun-tips swab kits give hunters, sportsmen, and gunsmiths the ability to protect and preserve their firearms like never before. Gun-tips come in a variety of shapes, sizes and lengths to ensure cleaning and lubricating of all parts of the firearm, while leaving no residue of lint commonly found in other cleaning devices.
With Swab-its, you Clean It Like You Mean It.
For more information about the Music City Cup III, visit MCTSclub.com. For more information on the complete line of Swab-its lint free, reusable gun cleaning swabs, visit www.bore-tips.com.