Placed 1st in C-Class Single Stack and 2nd Overall in Single Stack.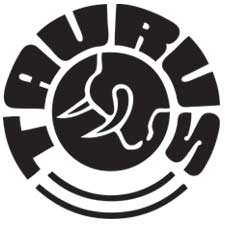 Miami, FL –-(Ammoland.com)- Taurus International Manufacturing, Inc. , the leading manufacturer of concealed carry and small frame pistols, finds team member Alex Larche making his presence known as he competes in the USPSA Tennessee Section Championship taking a 1st Place in the C-Class Single Stack and an impressive 2nd place overall in the Single Stack division.
From paper targets to pepper poppers, the hosting club, Memphis Sport Shooting Association, set up a fast-paced, 10 stage match that had competitors challenging for the podium.
Recently signed as a Taurus Young Guns team member, Larche was the only junior shooter competing in this division, with many of his peers being more than twice his age. Passionate about his shooting, Alex was very humble to be competing against so many great competitive shooters.
"I was placed in a squad with great shooters that were very supportive towards me," states Larche. "I not only left the event feeling good about my performance, I left here with great new friends!"

"At Taurus, we are very proud of Alex's recent performance and are extremely happy for him," states Taurus Team Captain Jessie Duff, "this is an exciting time in his life and we want to travel with him on this journey. His is a great example to all youth that with dedication and hard work, you can follow your dreams and reach your goals."
When Taurus entered the world of competitive shooting, it had a goal in mind, which was to grow the sport by reaching new genres of shooters – women and youth. In 2011, Jessie Duff was recruited to take on the role of Taurus Team Captain with the vision of developing a new generation of shooting ambassadors, meeting stringent requirements both on the range and in public. After an extensive search in 2013, it was very apparent that Alex Larche met the requirements necessary to become the first Taurus Young Guns member. He is not only that talented of a shooter, but portrays himself in a positive manner when he is both on and off the range. He exemplifies what Taurus is looking for in their future shooters' program." Alex will be competing in the Production and Single Stack classes at local, regional and national matches.
"I appreciate the hard work the ROs and staff members dedicated in making this such a great match as I look forward to being back again next year" commented Larche. "Most of all, I am thankful to be a part of the Taurus family. With Taurus Team Captain, Jessie Duff and the others at Taurus, I am honored to have such great support."
About Alex Larche:
Born is Bastrop Louisiana, Alex Larche became the first member of Taurus' Junior Team, Young Guns. With a drive and dedication towards excellence and a passion for competitive shooting, Alex exemplifies the future of competitive shooters as he competes in the Production and Single Stack Divisions with Taurus pistols at local, regional and national matches. To learn more about Alex Larche, go to: http://www.facebook.com/alexlarcheproshooter
About Taurus:
Taurus is the global leader in revolver production. Taurus International Manufacturing, Inc. is proud to be the U.S. importer of all Taurus brand firearms manufactured in Brazil and to be the manufacturer of the model PT-22, PT-25 and PT-738 pistols made here in the U.S. Taurus International services all Taurus brand firearms under the LIFETIME REPAIR POLICY™ as well. For additional information about Taurus, visit www.taurususa.com.