SHACKLEFORDS, VA – -(Ammoland.com)- Team International Training, Inc. (ITI) member Gary Byerly won High Overall and State Champion titles in the Single Stack Division at the INFINITY Firearms NC Sectional Championship 2013, held October 4th – 6th, 2013 at the Sir Walter Gun Club in Creedmoor, NC.
Over 20 competitors fought against each other in the Single Stack Division through nine stages to win the sought-after title. Byerly won seven of the nine stages and placed in the Top Five in all nine stages, securing his title with a score of 1106.2619 match points, or 100.00%.
To view the official results, visit here. To see how teammates Brandon Wright and Cindi Thomas performed, read their respective press releases found on the ITI client page.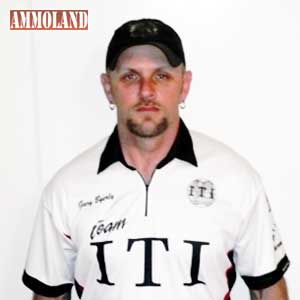 "The INFINITY Firearms NC Sectional Championship was comprised of nine stages with a lot of rounds and a lot of movement. Sandwiched between several National Championships, it attracted shooters at the top of their game," commented Byerly.

"I competed in the Single Stack Division and was fortunate enough to join my teammates Brandon Wright and Cindi Thomas in taking home champion honors. Thanks to Martin Little and his excellent staff for an outstanding match!"
Byerly will next compete at the US IPSC Nationals, held October 10th through 12th, 2013 in Frostproof, FL.
Team ITI would like to thank all of their 2013 sponsors for their support: 5.11 Tactical VA Beach, Virginia, Atlanta Arms and Ammo, Dan Burwell Gunsmithing, FrogLube, G2 Gemini, Laura Burgess Marketing, Rudy Project USA, Safariland and RANGELOG, LLC
International Training Incorporated (ITI) is a subsidiary of G4S Government Solutions. Founded in 1989; ITI is committed to providing benchmark security training programs emphasizing professionalism, quality, customer service and a fair price. ITI conducts both mobile and fixed site training in security assistance and security service programs for the U.S. Government, U.S. military, corporate America, and now private citizens. For more information on ITI or any of their courses, log on to www.g4siti.com.
About Gary Byerly
Gary Byerly has been competing in IDPA matches for the past ten years and USPSA and 3-Gun matches for seven years.  He is an IDPA ESP and SSP Master, as well as a six-time IDPA State Champion. Byerly is a Master in Production and CDP, a Master in Limited 10 and Single Stack and holds an "A" Classification in Open and Limited in USPSA. Byerly is also a four time Area class winner and a one-time Area Champion.