The excitement and elevation of the sport of archery has been compounded by The Hunger Games. "Release Your Wild" will channel this fun and excitement into a day-long event on December 7th.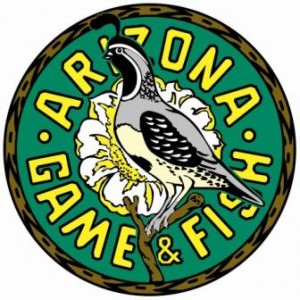 Scottsdale, AZ – -(Ammoland.com)- The Arizona Game and Fish Department will host a fun-filled archery shooting expo to "Release Your Wild" on December 7th from 9:00 a.m.-4:00 p.m. at the Ben Avery Shooting Facilities FITA archery range.
Participants will receive passports for six exciting archery shooting activities, including: safety, archery shooting introduction, archery shooting advanced and with crossbows, archery shooting at 3D Targets, a stalking game and a field walking course. After completing all the activities, participants will be entered into a drawing for prizes and gift cards and then given a pass for a free day at the archery range with complimentary archery equipment at a future date.
Vendor opportunities also exist on a first come, first served basis. This is an excellent opportunity to get your message out to a wide audience of youth and adults. Only organizations that fit the strategic mission of the Arizona Game and Fish Department will be permitted as vendors. There is a $25 registration fee for each 10'x10' booth.
Donations of products and gift cards are being accepted for the participant drawing and to assist with ongoing marketing efforts. Volunteers are also being sought for various activities taking place December 7th. Volunteers are welcome to wear their company apparel to promote their message to those in attendance at the "Release Your Wild" event. Call 623-582-8313 for additional information or visit www.azgfd.gov/ReleaseYourWild.
No registration is required, and tributes (participants) may show up at Ben Avery Shooting Facility the morning of the event and "May the odds be ever in your favor." Ben Avery Shooting Range is located at 4044 W. Black Canyon Blvd., Phoenix, AZ 85086.
Ben Avery Shooting Facility was founded in 1957. The Ben Avery Shooting Facility (formerly Black Canyon Shooting Range) is one of the largest publicly operated shooting facilities in the country.
Their world-class shooting range is a City of Phoenix Point of Pride. It has received a Five Star rating from the National Association of Shooting Ranges. This means that it is the best of the best at providing a quality recreation experience and is the first government facility to receive this designation.