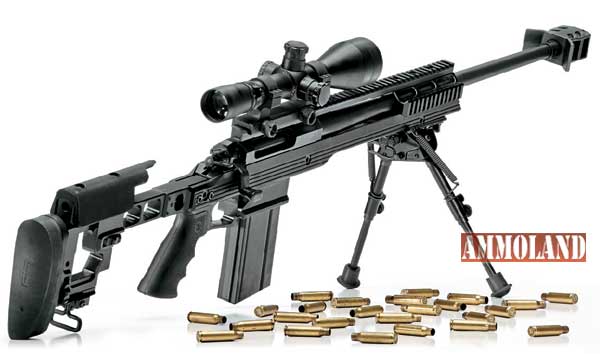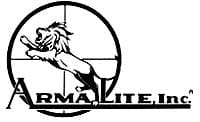 Geneseo, IL – -(Ammoland.com)- ArmaLite Inc. proudly introduces the new AR-31.
The AR-31 shares the design and the accuracy of our highly acclaimed AR-30A1 bolt-action rifles, but with three MAJOR differences: the AR-31 is chambered in .308 Winchester, it is a short action version of the AR-30A1, and it accepts Armalite's AR-10B double-stack magazines.
That means you can use 5, 10, 15, 20 and 25 round mags with the AR-31.
For your sub-MOA accuracy needs, think ArmaLite's AR-31! For more on the AR-31, visit this link:  http://tiny.cc/fdnt6w
Specifications
Caliber: .308 Winchester
Barrel: 24″ Double Lapped, Chrome Moly
Rifling Twist: 1:10
Muzzle Device: Muzzle Brake
Trigger: Single Stage
Stock: Adjustable Cheek Piece (height) & Buttstock (length)
Overall Length: 45.4″ – 47.4"
Weight: 14.1 LBS
Accuracy: .29" – .60" @ 100 yds. ("Guns & Weapons For Law Enforcement"
February 2014 Edition)
FEATURES
1. Muzzle brake threads on the end of the barrel are standard for the sound suppressor industry (5/8"-24). So, many sound suppressors can be screwed directly onto the barrel without the need for an adaptor.
2. The 24" barrel balances ballistic performance with portability.
3. 1913 rails will support a variety of add-on accessories.
4. Tough, through-hardened receiver. No wear. No warpage.
5. Short receiver length optimized for "7.62 NATO" length cartridges minimizes rifle weight, rifle length, and bolt-throw distance.
6. Accepts the same proven, reliable, high capacity, double stack magazines used in ArmaLite's AR-10B rifles. Magazines of 5, 10, 15, 20, and 25 round capacities are available.
7. The bolt-mounted safety locks the firing pin to the rear; thus absolutely preventing any accidental discharge.
8. Multiple sling installation locations allow simultaneous use of a sling and a bipod. And the sling swivels can be moved to either the left or right side.
9. Military grade anodizing and phosphating finishes enhance durability and corrosion resistance.
10. The metal cheekpiece is very durable and the cheekpiece pad provides a comfortable shooter interface in any weather conditions.
11. The cheekpiece support contains integral cleaning rod guides that prevent damage to the bore due to inadequate cleaning rod guidance.
12. A very comprehensive Owner's Manual is packed with each rifle (and also available on our website). A thorough reading of the manual should provide all of the information you need to properly and safely use and maintain your AR-31.

The buttstock assembly contains adjustments that allow it to be customized for shooters as small as the 5th % female to the 95th % male.
The cheekpiece is vertically adjustable for 1 inch of adjustment without the use of tools so that each shooter, regardless or his/her facial features, can obtain an optimum cheekweld while still achieving a clear sight picture.
Length of pull can be adjusted without tools for lengths from 13" to 15". Individual shooters can quickly adjust length of pull to accommodate changes in clothing or shooting position.
With a single allen wrench, the buttpad is adjustable for height.

14. A top-mounted 20 MOA Picatinny rail that extends over both the receiver and the barrel will simultaneously support a scope and ancillary items such as night vision devices. Picatinny rails on both sides of the forearm allow installation of other devices.
II. PERFORMANCE
1. The AR-31 employs the same highly effective, durable, one-piece muzzle brake that is used on the AR-30A1. It makes shooting the AR-31 comfortable for even the smallest or recoil-sensitive shooter.
2. Powerful ejection system and generous ejection port eject cartridges rapidly and reliably. The large ejection port also makes single loading of cartridges through it easy and fast.
3. The wide, deep magazine well under the receiver makes magazine insertion fast and easy, while holding the magazine in exactly the correct position for reliable feeding.

The magazine catch is conveniently located so that the shooter can release the magazine and catch it with the same hand. Reloading is fast; and the expended magazine won't be dropped to be lost, damaged, or muddy.

5. Ergonomically perfect bolt handle design and "competition grade" dimensions and tolerances in the receiver allow lightning-fast, butter-smooth reloading.
6. The buttstock can be removed with one allen wrench for compact transportation or storage. In confined areas, the AR-31 can be employed in a "pistol configuration" without its buttstock. Our highly efficient muzzle brake makes firing, even in the pistol configuration, comfortable.
7. The magazine of any mag-fed firearm is critical to reliable feeding. The AR-31 uses our durable, steel, proven AR-10B magazines.
8. Competition grade barrels and our patented v-block receiver bedding system are keys to the rifle's better than minute of angle accuracy.
9. The rifle balances just in front of the magazine well. So, the rifle can be easily and comfortably carried in only one hand, freeing the other hand for other tactically critical activities.
About ArmaLite: ArmaLite has one of the broadest product lines in the firearms industry. We manufacture and sell semiautomatic rifles in a variety of calibers including 5.56mm and 7.62mm, long range super-accurate bolt action rifles in calibers including .308 Winchester, .300 Winchester Magnum, .338 Lapua, .416 Barrett and .50 BMG. Visit ArmaLite at www.armalite.com.